Being on television not as glamorous nor as intimidating as you might think. On this page, I share some of the clips from my television appearances, as well as when I've been a guest on Education Talk Radio. I hope you'll find some great ideas!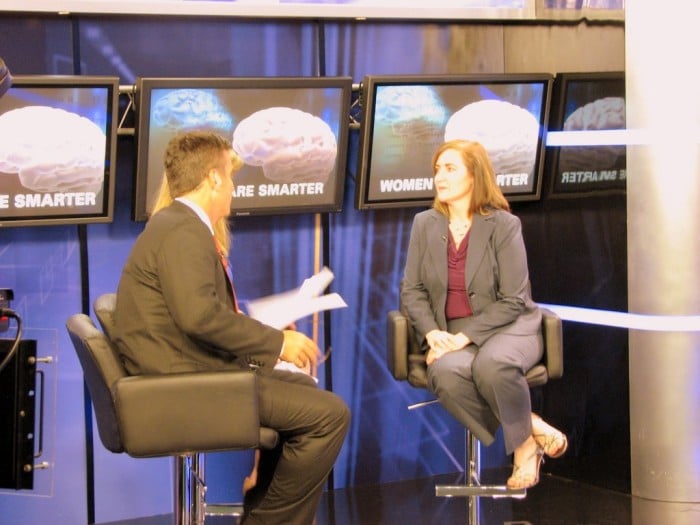 Listen to my podcast session with Dr. Dan Peters all about Perfectionism.
Watch ideas for fun with school lunches:
Watch ideas for summer fun with kids!
Watch ideas for fun with watermelon – even a watermelon brain!
I've been a guest of Larry Jacobs on Education Talk Radio five times. He's very fun! You can listen to the shows. There is usually a one-minute ad in the beginning, so start after a minute to get to the show.
Avoiding boredom when teaching gifted kids
Social and emotional needs of gifted kids
Teaching the gifted
IQ testing
Teaching the gifted – what doesn't work
The lesson plans I wrote for MensaforKids have earned an APEX Grand Award for publishing excellence. The judges called them
 "Brilliant lesson plans — wonderfully written and illustrated, and crafted to get students involved."
You can read more here (if you're my mom and it makes you happy!).