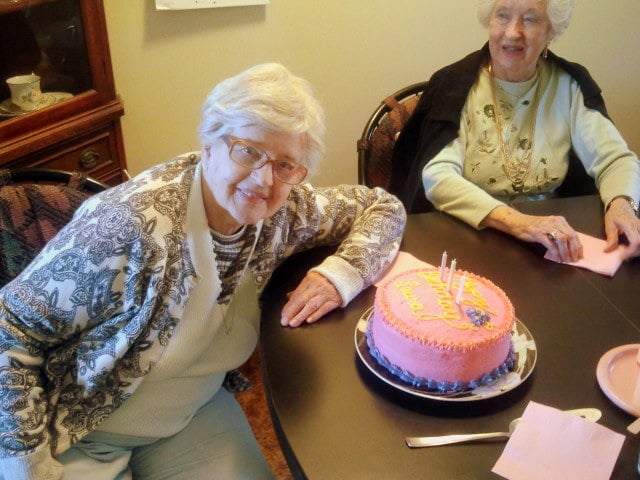 Laura Jane Morey, age 95, died Monday, August 9th,  2016 of pneumonia. A native of Syracuse and long-time resident of Baldwinsville, Laura grew up in Central New York, one of thirteen children of Arthur and Florence Gates. Laura left school at sixteen and went to work in a paper mill. There, she met Maurice Morey, whom she married in 1939. They had one son, Richard, who predeceased her. Laura and Midge divorced, but remained friends until his death in 1994.
Laura worked hard all of her life, including ten years at General Electric. While there, she decided she would become a hairdresser. At that time, you only needed to have five people say that you could cut hair in order to obtain a license in New York. Laura's seven sisters came in handy for the endorsement, and she began cutting hair out of her home.
Eventually, she decided to open her own shop, and she worked days at GE, then nights at a shop she rented on Oswego Street. After a year, she left GE and ran Laura Jane's Beauty Shop for decades after that, moving to a location on West Genesee Street. Following her retirement, she volunteered as a senior companion at a group home for mentally disabled adults in Baldwinsville until her mid-80's.
Richard married Margaret Nash in 1966, and they had one child, Laura's granddaughter, Lisa. After Richard and Margaret divorced, Margaret made sure that Lisa had a close relationship with her Gramma. Lisa spent many summers with her Gramma, working with her at the beauty shop every day.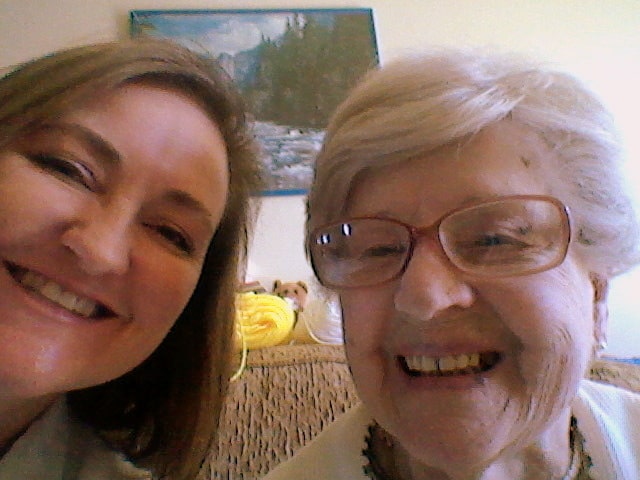 There were also clambakes and trips to the New York State Fair and lots of golf at Iron Wood. There were large family picnics with horseshoes and lots of cousins. There were trips up to Aunt Betty and Uncle Bob's camp, Turner's Landing, where fish were caught and memories were made.
Laura was very close with her sisters, four of whom are still living. During the last years and months of her life, her relationship with her sisters brought her a joy and companionship that cannot be explained with words. Those Gates girls can play a mean hand of cards – we'll leave it at that.
Gramma Morey could pinch a penny until it screamed for mercy, and she was a very wise steward of her resources, passing on a legacy of hard work, gratitude, and the ability to be satisfied with what you have. Gramma loved to crochet, and she made hundreds of afghans for friends, family, and even strangers, including a number of baby afghans for the great-great-grandchildren she would never know.
Some of her last words were, "I am in awe of my family," and she showed her love for her granddaughter, her grandson-in-law, her great-grandsons, and her new, beloved great-granddaughter-in-law, freely. She was proud of her great-grandsons' college educations, their missionary service, and of Joseph's Army commitment.
She never had monetary wealth, and she was never known outside the circle of her family, yet she was rich in all that matters, and leaves behind a loving family, the greatest of all legacies. Laura is survived by her granddaughter, Lisa Morey Van Gemert (Steven) of Arlington, Texas, great-grandsons Gregory (Jennifer), Jonathan, and Joseph Kline, sisters Betty Gates Turner, Kate Gates Formica, Alice Gates Dann, and Esther Gates Kilthau (Fred), and her daughter-in-law Margaret Nash Ross, as well as numerous nieces and nephews.
Laura's family would like to express its gratitude to the staff at Saint Joseph's hospital for their loving care of her in her final days, as well as the staff at Conifer Village in Baldwinsville for their help in facilitating her ability to live in her own home until the end of her life. Her family would also like to give thanks to God for the great blessing of having their Gramma for so many years and for taking her back home to Him in peace.
Private family services will be held.