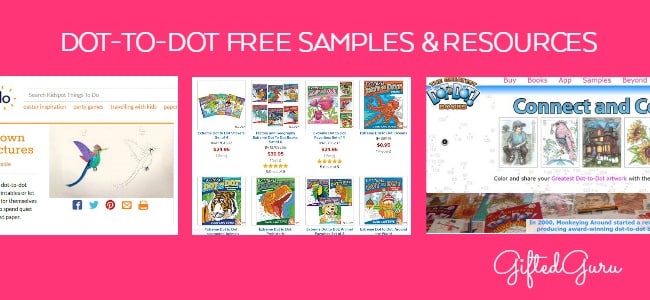 I'm sharing where to find dot-to-dot free samples (and other ideas) today because I love dot-to-dot.
Why I love dot-to-dot
It's fun. I like fun stuff.
It is great fine motor skill practice. This is more critical for academic success than I think we give it credit for.
It allows practice in proper pencil holding without writing. I love writing, but some kids resist, and you don't need to die on that hill every day.
It's easy, cheap, and low-prep.
There are tons of wonderful resources for it.
You can make it really beautiful and artsy.
You can connect it to curriculum.
Dot-to-Dot Free Samples and Resources
In addition to their free samples, there's an app (Apple only, so I've not tried it #androidgirl). There are free holiday dot-to-dots on the blog.
Their books are awesome. They have dot-to-dots that require different skills to complete. Teachers, make sure you follow their guidelines for copying. Yes, copyright applies to us, too. Who knew?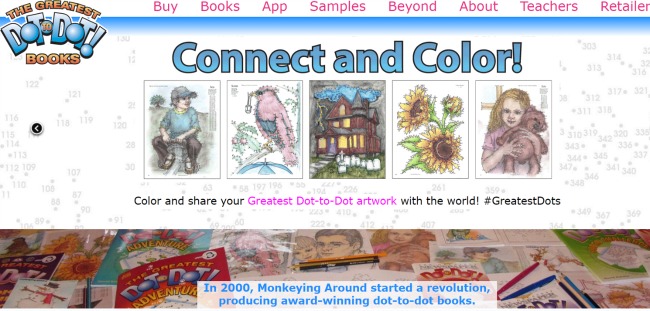 Oh, Mindware, how I love you. In addition to the dot-to-dot awesomeness, Mindware is just a wonderful place. They have tons of free samples of their printed products, and their games are the best anywhere. They even have a whole list of stuff specifically for GT.
Be still my heart. They don't even know I'm writing this. I think I'll tell them I'm their biggest fan.
Here's a screenshot of some of the dot-to-dot awesomeness. American history? Check. Underwater animals? Check. And on and on.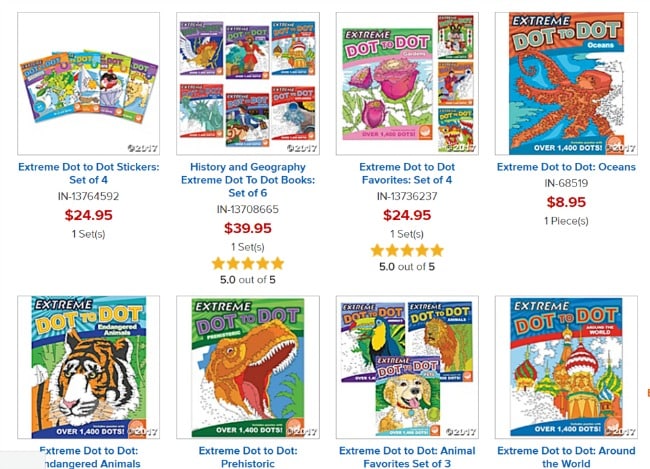 More Free Dot-to-Dot Samples
Find 49 printable dot-to-dot resources organized by difficulty.
This alphabetical list has very simple printables, and it's worth checking out for a wide range of topics (again, super simple).
There are myriad dot-to-dot books available, so just search on Amazon or wherever you order books from.
There are others, so just Google your topic with "dot to dot." For example, here is a screenshot from my searching "dot to dot africa." Some topics will have more than others.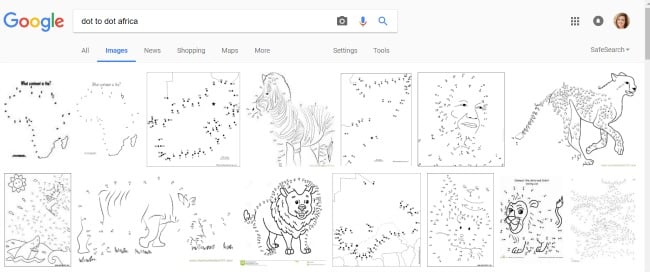 Make Your Own
PictureDots allows you to upload a picture, and it is turned (as if by magic) into a dot-to-dot. It's not perfect (I really think dot-to-dots are best created by hand – see more below), but it's fun, and a great idea for teachers trying to integrate it into classrooms.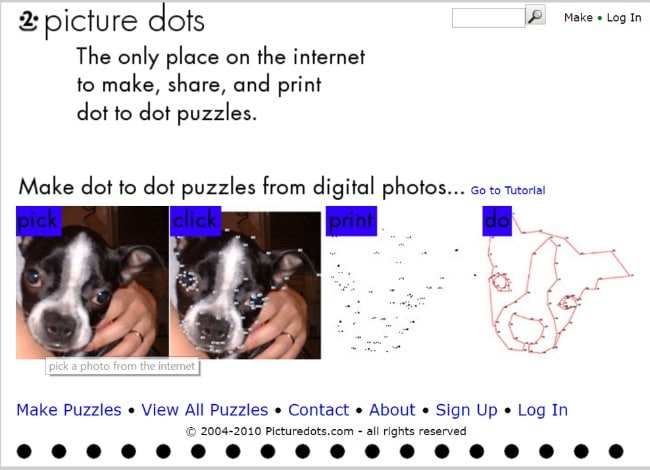 Taking it Old School
At Kidspot, they give you very simple instructions to make your own dot-to-dot with tracing paper and a couple of templates to start with (Shout out to this Aussie site!).
This is something that could be adapted to anything. Consider having kids create dot-to-dots of different shapes (lower grades) or platonic solids (higher grades). You could do states, animals, landforms, and on and on. So fun, so easy, so low-prep, so valuable.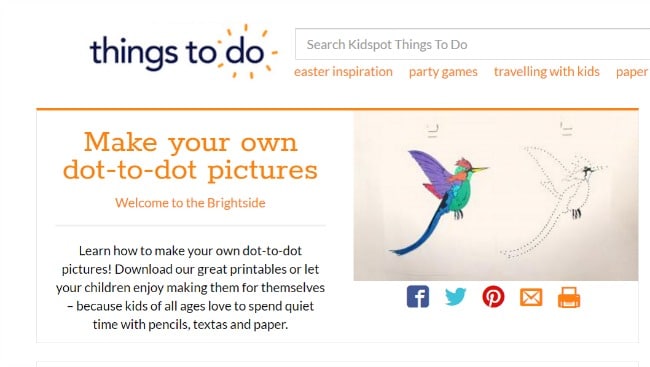 Final Wrap-up
I think dot-to-dots are a perfect example of how you don't have to be complicated to be useful.
I hope you've found these dot-to-dot free samples handy and have fun with them.
If you have any ideas for using dot-to-dots or finding great ones, please let me know!