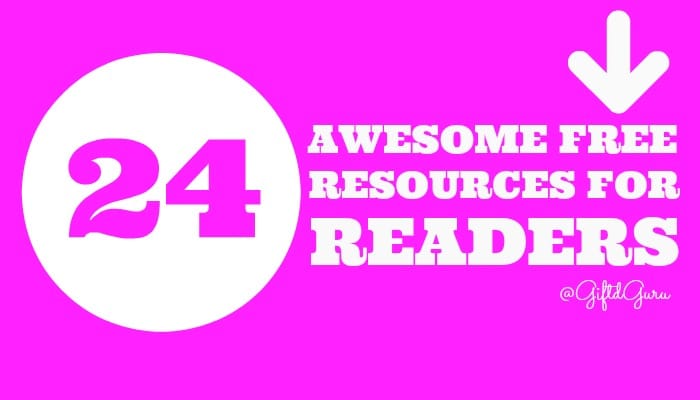 Readers are always on the lookout for great resources to feed their reading habit. Here is a list of 24 awesome free resources for readers I compiled for Read Across America Day that we tweeted out from Mensa.
1. Find books for kids recommended by kids at Mensa's Pinterest page for its young reviewers' five star books.
2. Let's blend science and reading, shall we? The Periodic Table of Storytelling does just that.
3. You can literally Read across America with this yearly list of books from all 50 states from the Library of Congress.
4. I don't just love the National Book Festival because I write the children's guide and eye spy poster activity for it. No, really. You can find lots of book festival goodness year round.
5. The Library of Congress Books that Shaped America list in alpha order.
6. The New Yorker book blog is a must-follow by itself. Throw in the free poetry podcasts, and you've got bookish delight.
7. If your phone is part of your reader superpower, here are some great apps for readers via Wired.
8. Be a rebel reader – read a banned book from the American Library Association list.
9. Poetry 180 shares a list of a poem for every day of the school year selected by Billy Collins.
10. Looking for an at-your-desk lunch read? Smithsonian Magazine is a brown-bag for your brain.
11. Think you've read everything? How many of the Mensa Foundation's K-3 list of must-read books have you read?
12. Find your next great read. This site is a "If you like —, you'll love —- for books!" No smelling of cheap perfume required.
13. Parents: the original audio book. Get read-aloud advice.
14. If you're looking for a way to catalog your personal library, I like the free app from Libibcom.
15. Need to keep track of all your fave reading blogs? With Google Reader dead and gone, I use Feedly to help me keep track of all reading blog majesty (see #6).
16. The NY Times Book Review page is a must-stalk for readers. #maybeidothat
17. If you teach or love a young reader, Reading Rockets has some of my fave resources.
18. Find a great indie bookstore near you with this handy dandy finder.
19. But have you read the whole series? Check out the Mensa Foundation's Excellence in Reading 4-6 grade reading list. Be humbled today.
20. Bookishness heaven. The Library of Congress Center for the Book. #themothership
21. If comics are your read of choice, this site shares great resources on series & industry trend.
22. Three kids in the world have done it, but can you finish the Excellence in Reading 9-12th grade reading list? I have a graduate degree in English Education, and I'm missing a few myself!
23. Too much? Challenge your middle-schooler (or yourself!) with Mensa's 7-8th grade reading list. Surprisingly challenging.
24. Let's end this list with letters. American Reader shares (often moving) letters authors wrote. If they inspire you to write a letter, Alexandra Stoddard wrote my favorite book on letter writing. You can buy it for a penny on Amazon, which is proof that there is no method to the madness that is the value of things in our society.
Ready to go read something? I am! My current reads are (fiction) Jojo Moyes' The Ship of Brides and (nonfiction) Why Don't Students like School? by Dan Willingham.