Differentiated instruction is the key to appropriately serving all students, and it's essential to explain the ways that will manifest itself in the classroom.
We need share with parents and students that this class will be different in the way that students work. This sets the expectation from the beginning, prevents contention and decreases resistance.
For parents, I've written an article on how to explain differentiation to parents, including sharing the actual letter I send home.
For students, I keep a poster displayed in class that shares some basic ideas about differentiation. (You can grab it for free below.)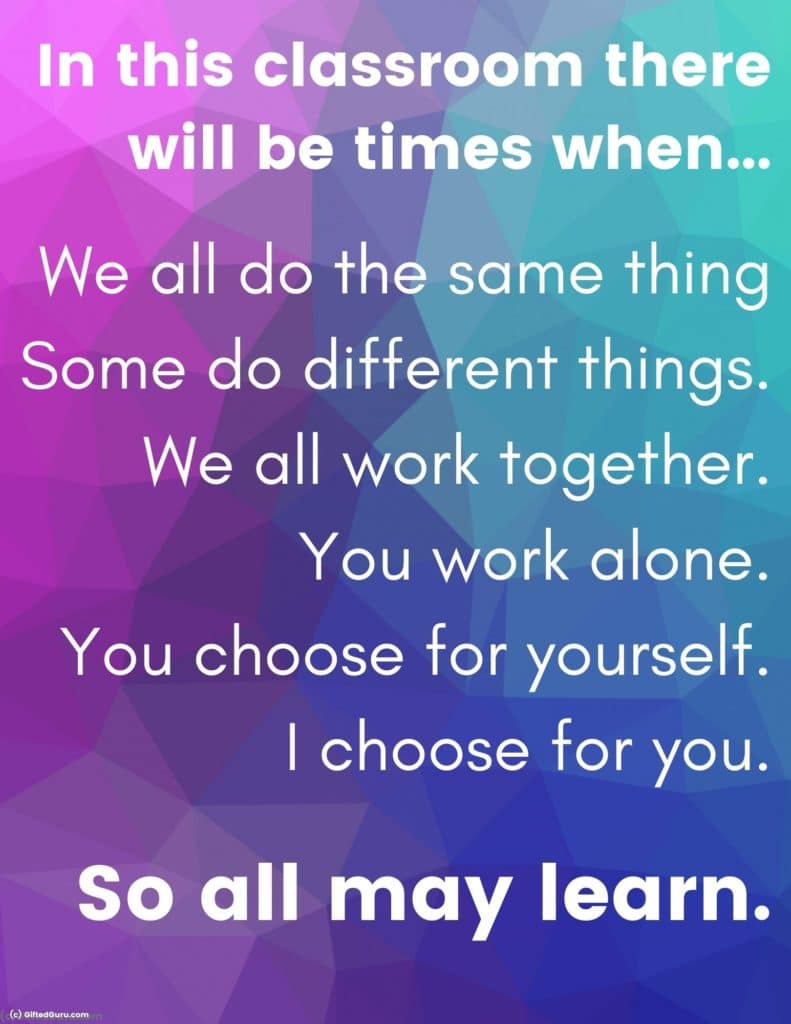 You can download this poster in both 8.5 x 11 inch size or 11 x 17 inch size. There are eleven different versions you can choose from.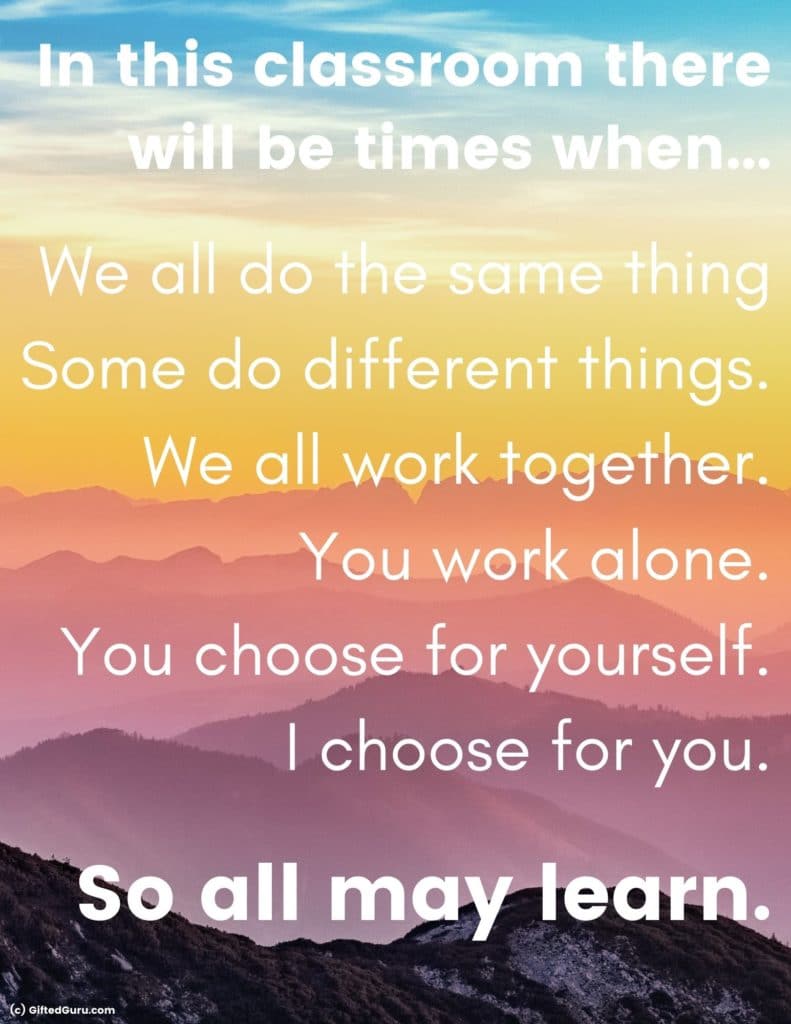 I hope you like the poster! If you like great freebies and ideas, I hope you'll join the Gifted Guru community. I love to share, and I hope you'll join in. You can sign up here!