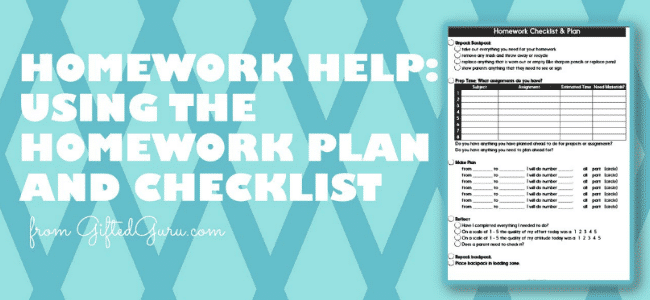 Homework Help is a Checklist Away
Homework causes stress in homes across the country. Probably the world, really.
I wrote some tips for avoiding the homework battle recently, and one of tips I suggested was to use a homework checklist.
I looked around and couldn't find any that I loved, sooooo…I made one of my own.
I designed it specifically to support kids' executive functioning skills.
Get the Homework Checklist
You can get a copy of the homework checklist and start using it right away.
The checklist guides students through the entire homework process, from unpacking the backpack to getting it ready to go back to school.
If you would like to learn more about how to use it, I created a tutorial video you can watch.
Feel Free to Feedback
I'd love to get your feedback on this, especially if there are adjustments you would like to see.
Good luck with the homework!