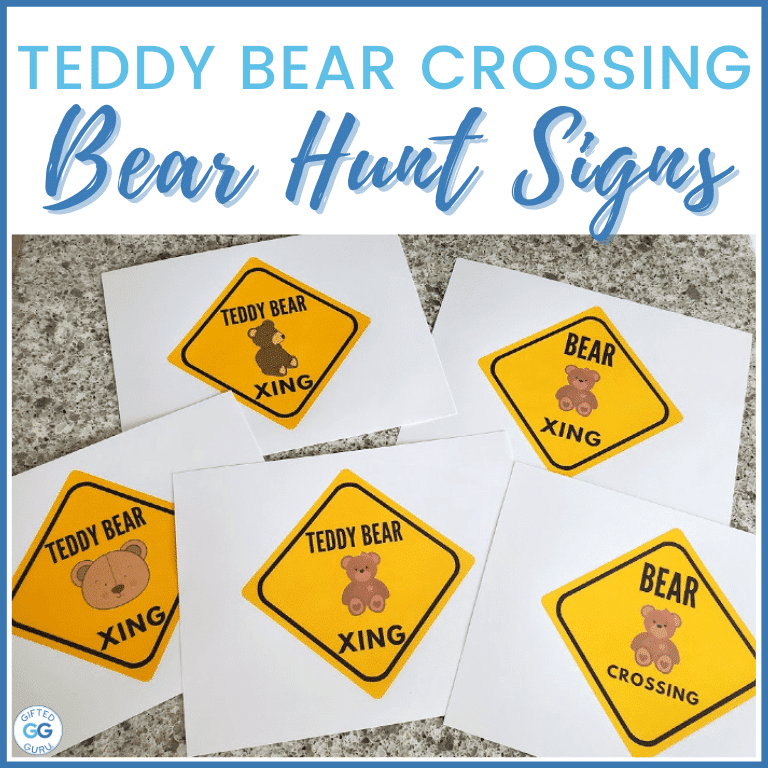 Have you see the cute Bear Hunt movement that's sweeping the country as kiddos find themselves isolated from peers and normal social interaction?
How it works is that neighbors put teddy bears in their windows, and children try to spot the bears.
It's adorable. Want to see some in action in my neighborhood? This Facebook group lets people post pictures of spotted bears!
To make sure people know you have a bear to find, it's helpful to put a sign in the window, along with the bear.
They can be surprisingly hard to see, especially if they're dark brown.
To prove my point, there's a bear hanging in this window next to the sign! You can see his nose if you peek.
You may notice that I'm cheating a little, with a bunny, an elephant, and a hippo, along with my bear. I just stuck the sign to the window with a piece of transparent tape.
Note: I did print it on cardstock to keep it from curling.
Teddy Bear Crossing Signs
I made some Bear Hunt Teddy Bear Crossing Signs in case you want to do this in your own neighborhood.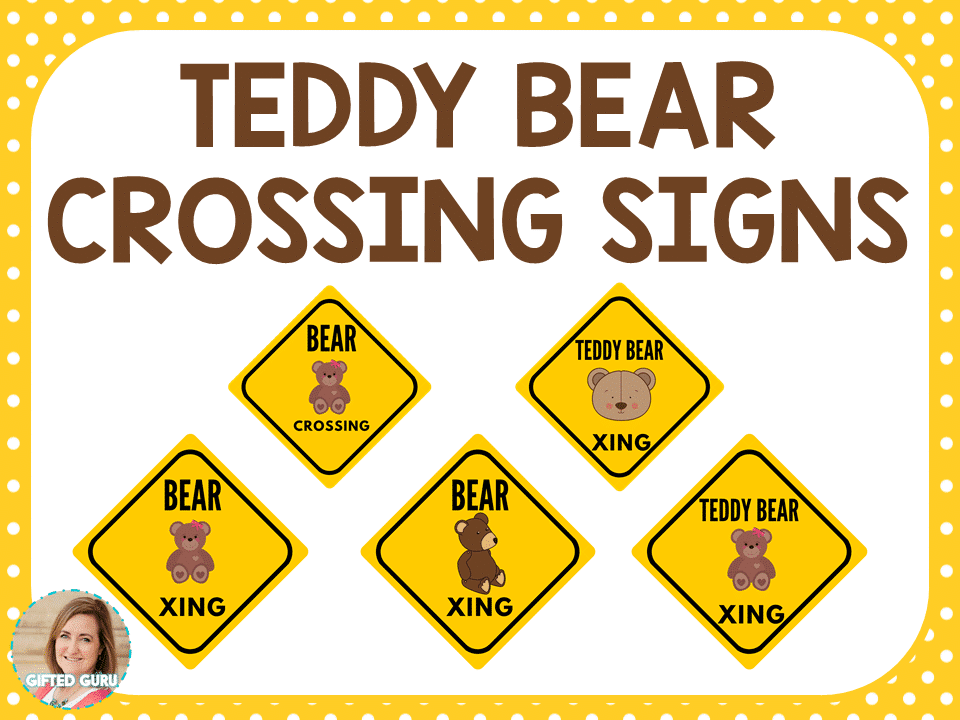 Printing Out the Bear Hunt Signs
The Teddy Bear Crossing Signs are designed to be printed out on letter-sized paper (I used cardstock), but the images are pretty high quality, so I think you could expand them if your printer can handle it.
Just grab your free printable of the Bear Hunt signs, and print away!
This is what they look like on my kitchen counter!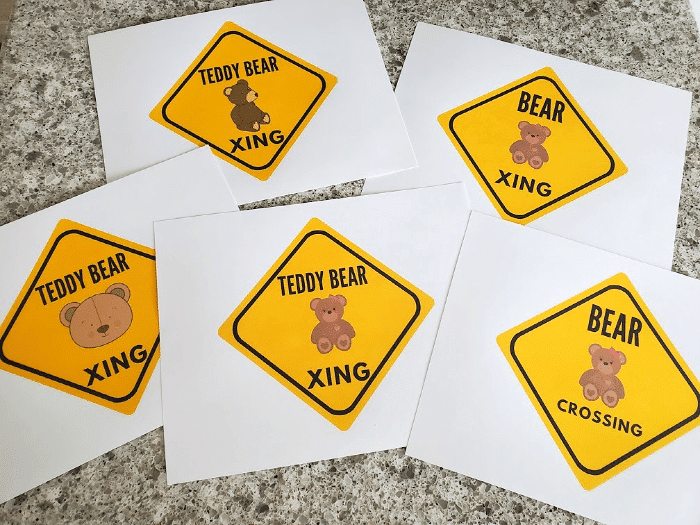 I made six different designs to choose from. There are only five in the picture because I used one in my window!
You can get the free printable here.
I sure hope people come visit my bear (and her friends!).
Wrapping Up:
It's small things like this that can make big things bearable (I couldn't resist). I would love to hear from you if your neighborhood is doing a Bear Hunt, and if you use the signs, I'd love to hear about it!
You May Also Like:
If you like this, I think you'll like this Reading Buddies freebie I made to attach to stuffed animals that kids can read to.