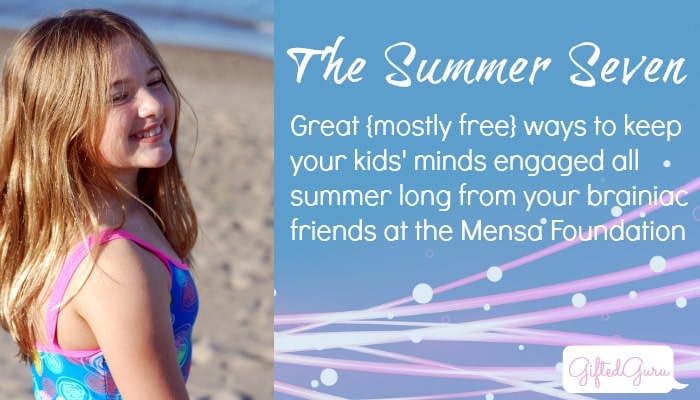 What parent isn't looking for free, terrific summer activities for kids? And who better than the Mensa Foundation to come up with brain-tastic ideas?
(In the interest of full disclosure, I work for the Mensa Foundation and created this. That's okay, right?)
If you're looking for totally awesome things to do with kids this summer, have I got ideas for you. The Summer Seven is really eight ideas of things to challenge minds and bodies in ways that are useful and fun all year.
A terrific blend of family and individual ideas, you can keep kids engaged for weeks. Whatever the opposite of brain drain is, you'll have it.
I guarantee you there is at least one thing you will love or your money back (it's free). Find this great resource here.
I'm sharing this nice pin-able image below so you can keep it handy.
What are you up to this summer? Besides this, I mean.