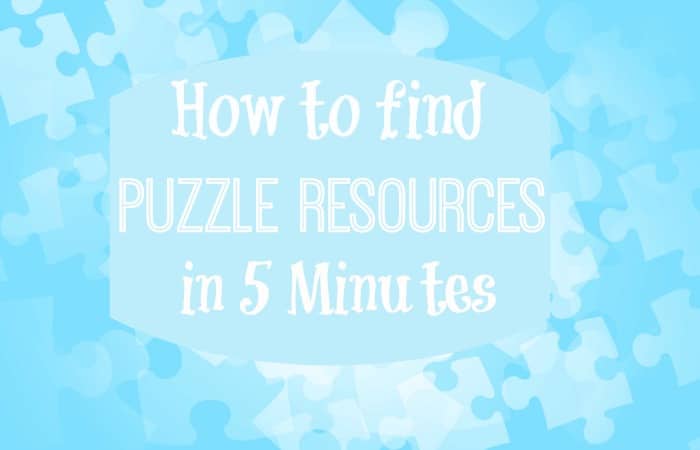 January 29th is National Puzzle Day!
When I was the Youth & Education Ambassador at Mensa, I gathered these puzzle resources for bright kiddos.
First, here are ten riddles to get yourself in the mood for lots of puzzle fun.
Our favorite place to find family jigsaw puzzles is Cobble Hill Puzzles. They have puzzles with amazing artwork, but also multiple sized pieces in the same puzzle for varying levels of challenge for different members of the family, such as the ones you see below. I love the candy one the best, but that's me.

We like these fun online jigsaws at How Stuff Works.
If you are a dedicated jigsaw puzzle person, you should definitely take advantage of the free puzzle tracker that is shared by UK jigsaw puzzle-maker Cloudberries. You can track the puzzles you've solved and organize them in super fun ways. It's quite cool.

Want to make your own? Find a variety of  templates to use to create your own jigsaw out of any image here.
If you'd rather read about puzzles than do them, you can read about the history of jigsaw puzzles here. If you beat this record 551,232-piece puzzle, please let me know.
If Sudoku is more your thing than jigsaw, you can play and get tips at Sudoku.org.
Mazes are a great puzzle activity, and I love this collection of the most fascinating mazes in the world . If you like doing mazes, you can find free printable ones here. These are great for kids in the car, for inside recess, or to have on hand for waiting at restaurants.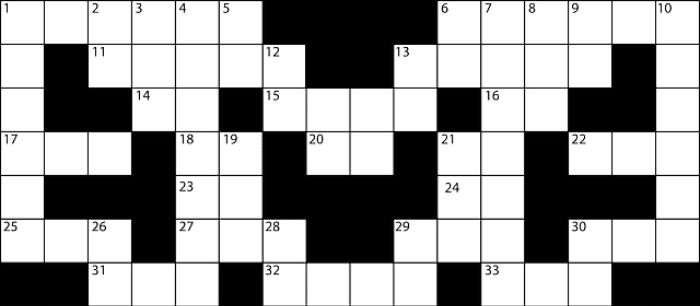 Like crosswords? You can get the USA Today crossword (as well as their other puzzles) here. If you start feeling confident, you can try the super-hard cryptic crosswords. Have you tried them? It's, um, humbling. Try your hand (and mind) here.

Sources for online puzzles abound, even in unusual places like The National Institute for Environmental Health Sciences. You can find thousands of free printable mazes & puzzles at Krazy Dad. Do you think the puzzles drove him crazy?
We use DiscoveryEducation's free puzzlemaker ridiculously often. It's fast, and they have a great variety.
Rubik's Cube is just in a league of its own, isn't it? Try your hand at some online Rubik's games here. If you've always wanted to be able to solve it, you can find the solving center here.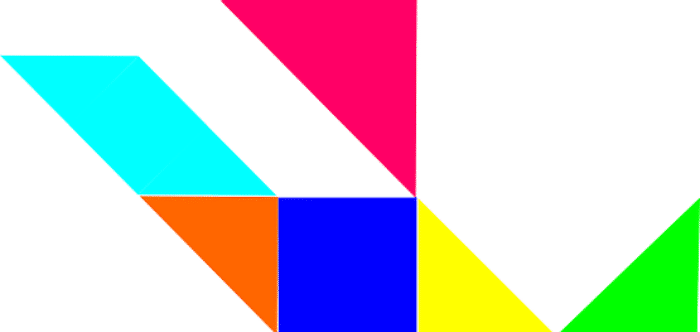 Tangrams are a wonderful puzzle because they are more than just thinking; you get to move the pieces around, too. You can find free printable tangrams at Activity Village. If you don't want to print them out, just play online at Math Playground.

Mindware allows you to print free sample pages from their logic books (and their coloring books!). Test your logic with this free printable logic puzzle.
If you prefer to play on your phone, you can find a list of free iPhone puzzle games here.
Are optical illusions technically a puzzle? I'm not sure, but I know I like viewing these  amazing ones at Illusions.org.
If puzzles stress you out instead of relaxing you, chill with this free printable finger labyrinth.
So, what did I miss? I'd love to find some new resources, so if you have any, please share!