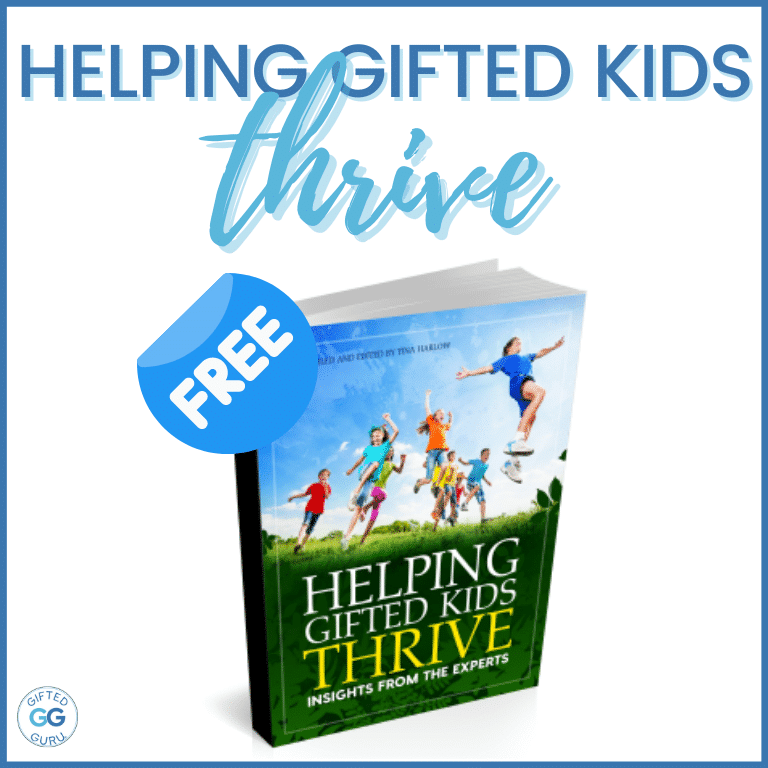 How to help your gifted child
If you've ever worried you're going to "break" your gifted kid, have I got a treat for you. I'm often asked by parents how they can help their gifted child. Finally, I have an easy, free answer!
I'm sharing a new free ebook written specifically for parents of gifted children entitled Helping Gifted Kids Thrive: Insights From The Experts. I think it's truly terrific! In the interest of full disclosure, I'm one of the experts interviewed, so I may be biased.
Child & Family Therapist Tina Harlow interviewed 26 experts across the field of giftedness to ask them one question:
"What one thing can parents do now to help their gifted child to thrive in the future?"
I loved reading what my colleagues thought, and I think you'll find it really valuable, too.
Grab your free copy here.
Special shout out to Tina Harlow for the countless hours she spent interviewing and editing. Whew!
I think it was worth it, and I hope you'll agree.
If you find it useful, please share it with others!
Again, you can get your free copy here.