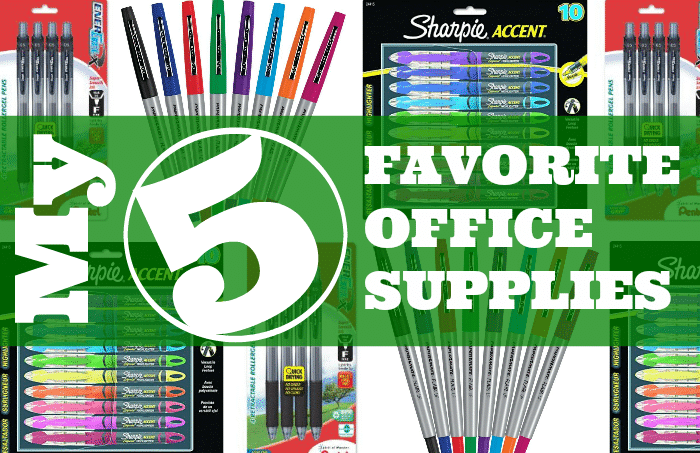 I became a teacher because I like office supplies.
I love kids, and I love learning, but let's face it: I'm also in it for the colored pens.
I think it began with these guys.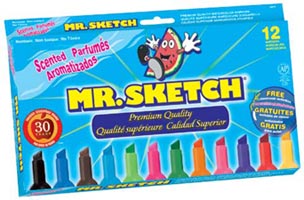 If I ever meet Mr. Sketch in person, I'm going to plant a big smooch right on his lips.
After my love affair with the mysterious Mr. Sketch began, then I branched out into Trapper Keepers. I think it was this ad, because I really, really wanted to be Lori Loughlin. I thought if I had a Trapper Keeper, I would drop my books, and instead of being the geek I was, I would have some nice boy from my physics class say he'd carry my books. Sigh.
We couldn't afford them, so I just worshipped them from afar.
I know a lot of you love office supplies as much as I do, and a lot of kids love them, too, so I thought I'd share five of my favorite office supplies.
My Lovely Labeler
First, because it's closest to my heart, is my labeler.
If my house caught on fire, I would at least devote a moment's hesitation to this labeler.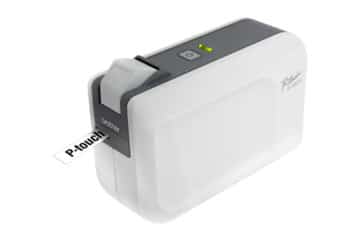 I love it because it connects via a USB to my computer, and it will print every font I have on my computer. Ahhhh. Lovely. I label everything. I mean everything. Any other labeler fans out there?
2. Colored Pens
I think I mentioned how much I loved the colored pens. I love almost all colored pens, but these PaperMate pens really are wonderful.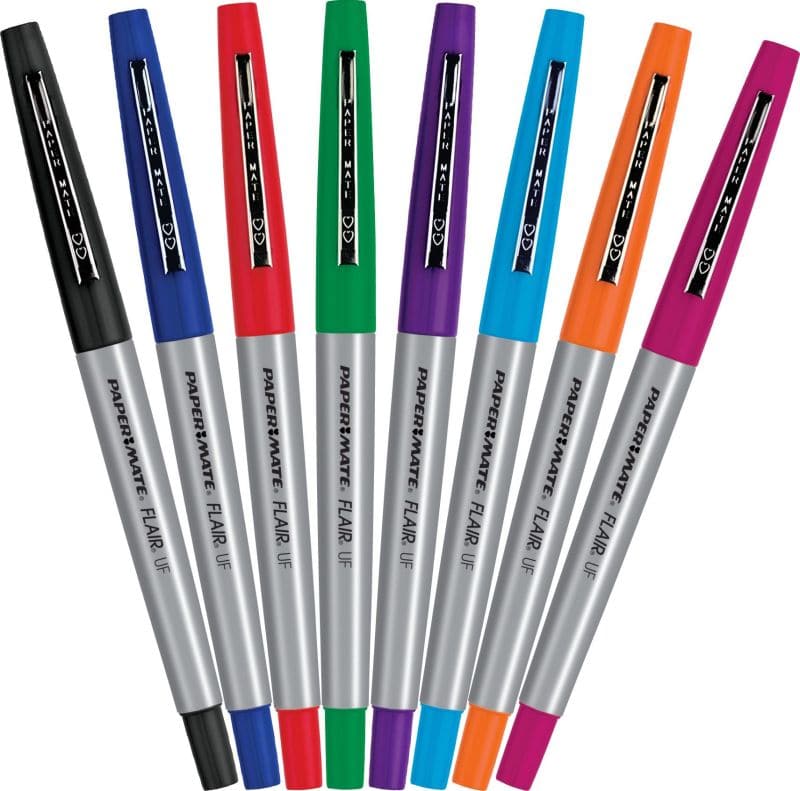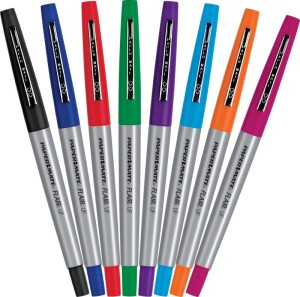 Sometimes I see other people using them, and I always have a "We can be friends" conversation with them.
They are a lovely fine tip pen (there's a medium tip as well, but purists love fine point).
3. Black Pens
I have been a fan of one pen for a long time, but a teacher at a workshop I was facilitating converted me to EngerGel pens by Pentel.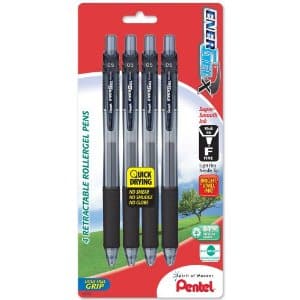 Be still my heart. They literally glide across the page like an ice skater. I feel flowy just writing with them.
Seriously, if Luther Vandross were a pen, he'd be this pen.
They dry quickly, which my left-handed peeps like. They also have that comfy grip I love.
4. Highlighters
I love Sharpies (I'm not including them because everyone knows about them), and I adore their highlighters.
They're gel-ly and vivid.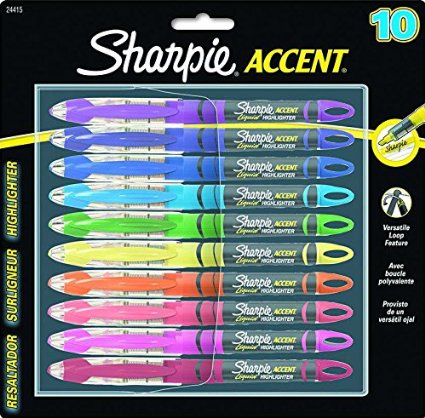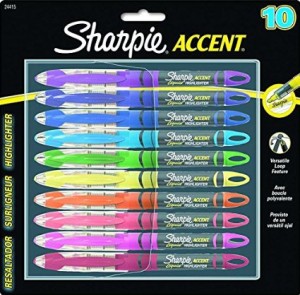 They have such a variety of colors, and I love the little hole at the end because you can attach it to your lanyard with your ID, and you're never without a highlighter again. Geeks are so easily pleased.
5. The World's Coolest Stapler
When I was teaching third grade, I loved doing desktop publishing. My students made cool booklets with this equally cool stapler that allows you to lay the paper on it and it will staple in the middle of the page, so you can make booklets with ease. How amazing is that?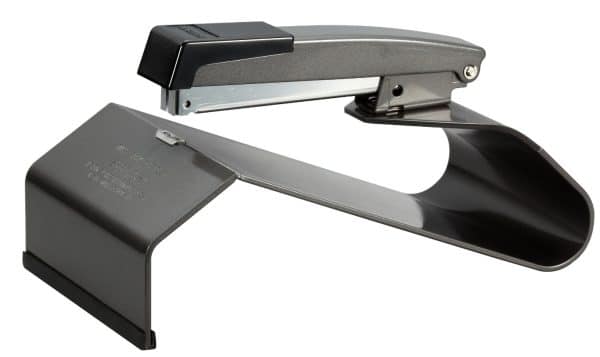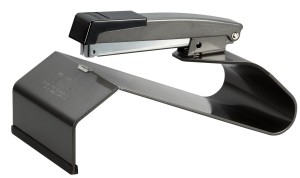 This stapler is weird, right? I mean, look at it. It's all crooked. But therein lies its beauty and ability to staple in the middle. So genius.
I found it on clearance for $4 at Office Max one day (Why, oh why, don't they have bridal registry? #lostopportunity) and bought it with a gift card I'd gotten for my birthday from someone who knows me really well. Clearly.
It's not $4 anymore, unfortunately, but if you have your students do desktop publishing of any kind, I promise it's worth adding to your wish list of office supplies.
The Newest Addition
So, I have fallen in love with Frixion markers, highlighters, and pens. They erase, and I don't mean like those horrible blue erasable pens of yesteryear. Ah, kids these days. They have no idea how good they have it.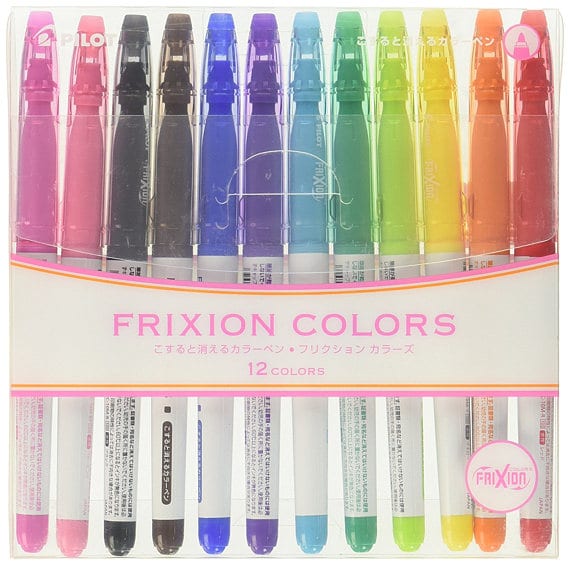 Gotta love the instructions: "Not recommended for use on legal or official documents." Huh. Wonder why?
I'm going to write an entire post about them, but in the meantime, just trust me. They're a must-have.
Bonus: Favorite Sources
If you like making your office really cute like I do, there are entire websites for you to peruse and dream and break the 10th commandment at (the one about coveting). I'm not going to include Target, Office Max/Office Depot or Staples because you already know about those.
Here are just a few places you may not have thought of:


Well, really, just look at that color! It's poppin' off of the page. Get it? All puns aside, this side is vibrantly gorgeous, and they have a whole section just for teachers. Sigh.
2. Urban Girl


Like Poppin, Urban Girl has wonderful, richly colored office supplies. I especially love their Lily Pulitzer line, but they have Kate Spade and others as well.
3. Michaels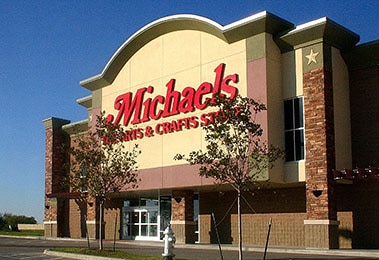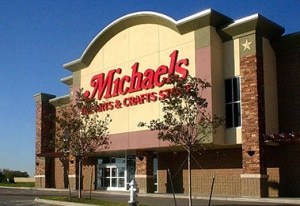 Strange, but true. With their 40% coupons, I find some of my favorite supplies here. They often have cool sticky notes, pens and pencils in their front $1 bins. I am putting a picture of the store because that's where the goodness happens. The website is sadly not as great for finding supplies. So head on in. Don't forget your coupon.
So there you have it! Five of my favorite supplies, and a few bonus places to check out. If you have a favorite thing, I'd love to hear about it.

P.S. Some of the links on this page are affiliate links, meaning that if you buy something, it won't cost you more, but I may get a couple of pennies. If I ever do, I'll let you know.