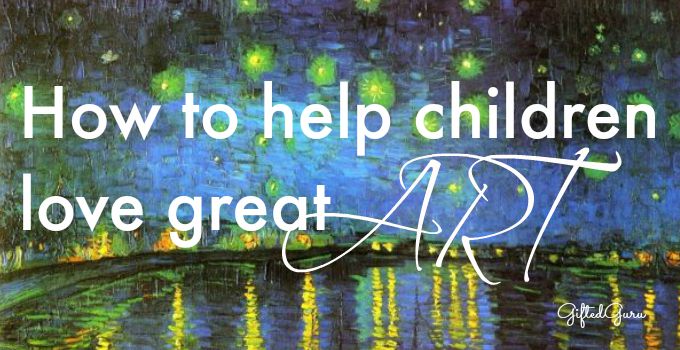 Helping children appreciate and enjoy art doesn't need to be daunting.
Gifted children are often tuned in to the aesthetic nature of things and can easily become aficionados with very little encouragement. Both the Waldorf and Montessori methods are based in part on the idea that even very young children can love and appreciate beauty, and that it enriches their lives and learning.
One memorable day, my eight-year-old son had to be dragged away after three hours (!) from watching the restoration of a Rubens painting at the Prado. It was a learning moment for me.
Here are my suggestions for how to help children love great art.
I'm focusing mostly on paintings, but the same techniques work for other art forms as well.
Make the unfamiliar familiar.
Fill your home with beautiful books about beautiful art. Prestel publishes them. DK publishes an entire series of them geared to youth, like this one.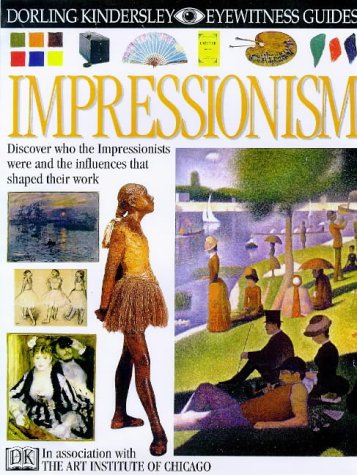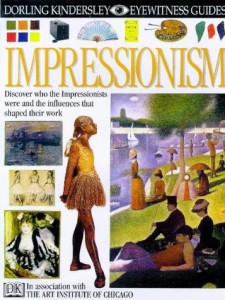 A couple of favorites in our house are:
Looking at Pictures: An Introduction to Art for Young People (through the collection of the National Gallery).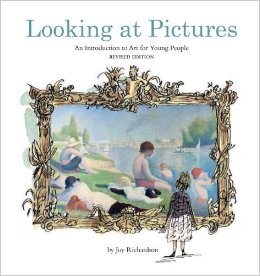 Additionally, the National Gallery of Art has an absolutely wonderful online Art Zone for Kids.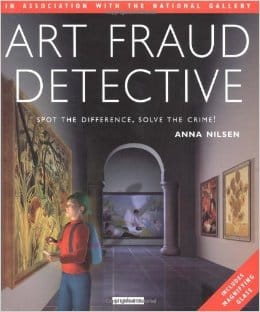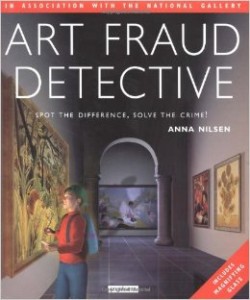 If your children enjoy reading, include chapter books like Chasing Vermeer that feature art.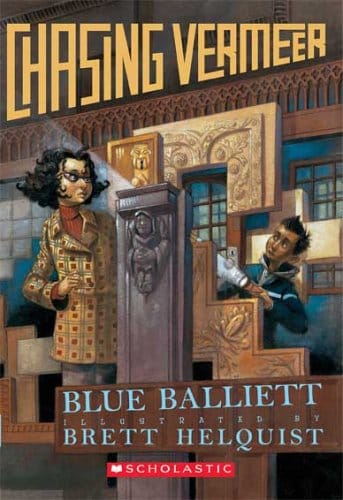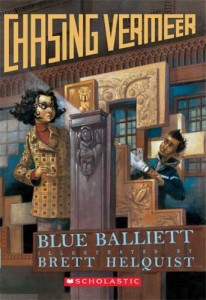 If you are preparing to visit a museum or exhibit, check books out of the library about the kinds of paintings and art you may see.
You can buy inexpensive fine art prints online or at museum gift shops. Mounted on foam core board or framed, they decorate a home and expose children to great art simultaneously.
Exposure is how we let in the light, in cameras and in art.
Let them imitate.
Prestel publishes my favorite fine art coloring books for children.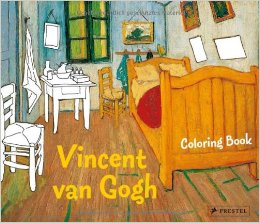 Dover publishes them as well, and at a very reasonable price.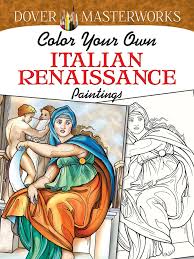 Invest in good quality colored pencils and fine tip markers.
My favorite colored pencils are these by Derwent. My mother-in-law gave each of my sons a set for Christmas ten years ago, and they still use them. Simply amazing quality and of richness of color.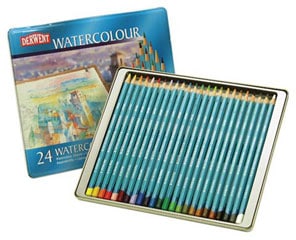 Give younger artists pencil grips to make it easier for small hands to hold them.
If you're feeling a little adventurous, a quick perusal of the internet will find an overwhelming number of art activities for kids that imitate the greats. I've done Dale Chihuly imitations like the ones on this Pinterest board with a group of kids, and it was wildly successful.
Abandon the idea that some paintings are "good" and some are "bad."
Instead, help children ask questions about the paintings. Here are some questions to get you started.
What is the first thing you see in the painting?
Does this artwork remind you of any place you have been? Any person you have seen?
What color in this painting is most prominent?
Make up a story behind the painting.
What can you tell me about the person in this painting?
What can you tell me about the person in this painting?
Imagine that you are actually inside the painting. What would you hear, smell, see or feel?
What words would you use to describe this painting?
How would you describe this painting to a person who could not see it?
How would you describe the people in this picture? Are they like you or different?
What does this painting remind you of?
How is this picture different from real life?
Does the painting look crowded or spacious?
What do you think is the most important part of this picture?
What do you think it would be like to live in this painting?
What painting do you think has the most powerful eyes?
What do you think is good about this painting?
Why do you think other people should see this work of art?
What do you think other people would say about this work?
What do you think is worth remembering about this painting?
Make it an experience
Many museums, including my own beloved Kimbell, have wonderful education programs for youth. Take advantage of the offerings that are designed for kids.
Make the trip more than a reluctant drag through the museum by combining it with a visit to a favorite place, picnic, or meal at a restaurant with a related theme. If you are going to an exhibit of French painters, try a bistro.
Here are possible combinations:
Italian/Renaissance art – Olive Garden
French/Impressionism – La Madeleine
Of course, if you have local, family-owned restaurants, that's best.
You can create also an art-based restaurant activity of your own (Campbell's Tomato Soup after a Warhol exhibit, for example).
Gamify the visit
Remember the game Masterpiece?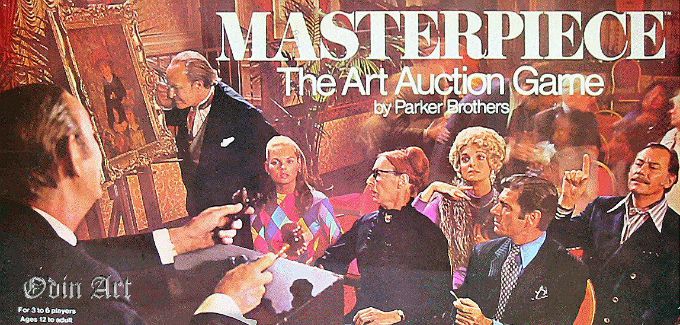 I loved that game (sadly no longer made), and I used the premise of it to build an activity when I took a group of kids to an exhibit on the Faces of Impressionism. I gave each child a clipboard, colored pencils, and a task.
The kids were to build a collection for an art collector. They had limited funds, and had to stay within the budget. I made a chart of each painting in the exhibit (always available on the museum's website) and listed a price next to it.
Here's the activity:
Building a Collection
Imagine that you are the advisor to an art collector who has decided to add at least seven works of Impressionist portraits to her collection. You have $500,000 to spend. As you go through the exhibit, select the paintings you would purchase, being sure to stay within your budget.
Before you decide what to buy, answer the following:
Does your collector prefer…
Portraits of women?
Portraits of men?
Self-portraits?
Portraits with more than one person?
Portraits done outside?
Portraits of other artists?
Portraits where the subject is looking to the side?
Portraits done during a certain period?
Works of a particular artists or group of artists?
As you view the collection and consider which works you would purchase, stay true to your vision for the collector.
The list of paintings was formatted like this (artist, name of painting, made up cost, and a column to indicate whether to buy or not):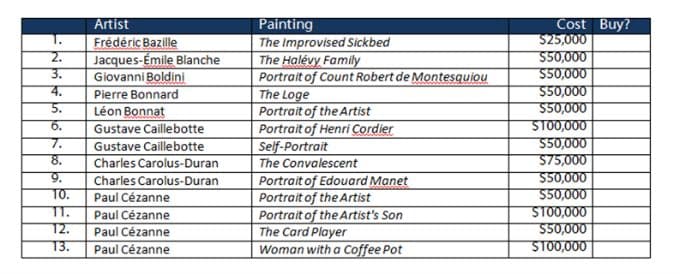 The activity gave the visit a purpose beyond expecting the kids and teens to simply walk around looking appreciative.
Once, I was in the home of a friend who was an opera singer who had the quote below on her refrigerator. It has stayed with me for thirty years. Beautiful art has enriched my life and that of my children. I hope these ideas on how to help children love great art will benefit you as well.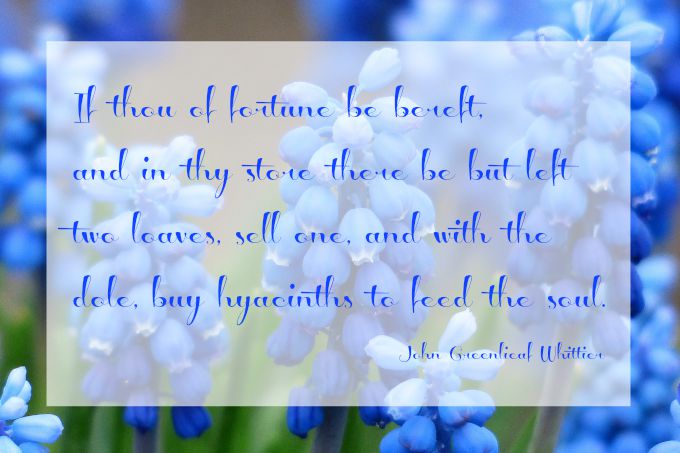 Best,

Note: Some of the links in this post are affiliate links. It doesn't cost you any extra, but if you click through and purchase something, theoretically, I will get a small percentage of it. I have never had that happen, so I'm a little fuzzy on it, but if I ever do, I'll let you know.