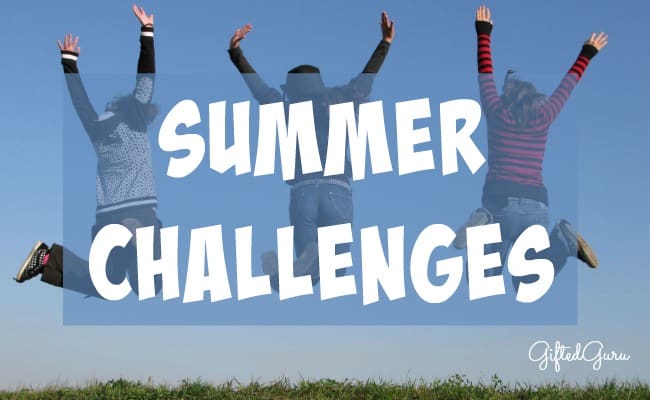 Even though my big kick right now is internal motivation, I know that some kids really like to set goals, achieve them, and then have proof that they did. If you're looking for ideas of things to do to challenge kids over the summer, this list is for you.
I'll admit it: I love a prize. I've got a couple of resources to help them do just that.
Scouting
Even if you're not a Scout, many of the merit badges for scouting offer great guidelines for activity over the summer. There are so many to choose from, that it is hard to believe any child could not find one he/she was interested in. These can be fun for the sheer pleasure of learning something new. Of course, if you have a kid motivated by rewards, you can always print off a picture of the merit badge itself and "award" it to the child. This site has worksheets for and information on all of the merit badges.
Excellence in Reading
Don't forget the Mensa Foundations Excellence in Reading program. I wrote about it in my Summer Reading Extravaganza post. This is a long-term challenge (especially for older readers),  and not just for summer. It is a great way to help children read a wide range of books that they might not otherwise encounter. For more information, see the mensaforkids site.
One great idea is to take a picture of your child with each book he or she reads. Just have the child stand with the cover facing out and snap a shot (Do digital cameras still snap???). This will create a form of a journal. Imagine if you had a visual record of all the books you'd read in your life! Amazing!
Do Something
Teens may already be connected with dosomething.org, a website that promotes ways for teens to improve their communities. I'd just like to give a general plug for this site. Any kid, even pre-teens, who is interested in community/world service will find ideas and inspiration here.
Presidential Fitness
If you're looking for something to do WITH your children, adults, too, can participate in the presidential fitness challenge (You can earn a Presidential Active Lifestyle Award!). Schools often participate in this, but it is open to individuals and home schools as well. See the
President's Challenge site
 for more information.
Baudeville
One of my fave resources for figuring out how to compliment people on a great job is
Baudville
. They have cute, clever ideas that work for kids and adults alike. Although geared to a business environment, they have a
free downloads section
 where you can find great ideas for recognizing the great job your kids did taking out the trash (Hey! It could happen!). Scroll to the bottom of the resource section for a great two-page document with snazzy sayings. From this
section
you can send free
epraise
cards.
Healthy Eating
At this site, you can print awards for your kids for healthy eating. Knowing how some of us eat, maybe our kids need to give us awards for trying new veggies!
Home Science Challenges
I love the ideas that Science Sparks shares for challenges kids can do in the summer at home. Most can be done inside, making them perfect for rainy summer days.
Writing Contests
If your child enjoys writing, this is a brief, annotated list of some of the more popular writing contests for a variety of ages of kids.
Have any other ideas for summer challenges for kids?