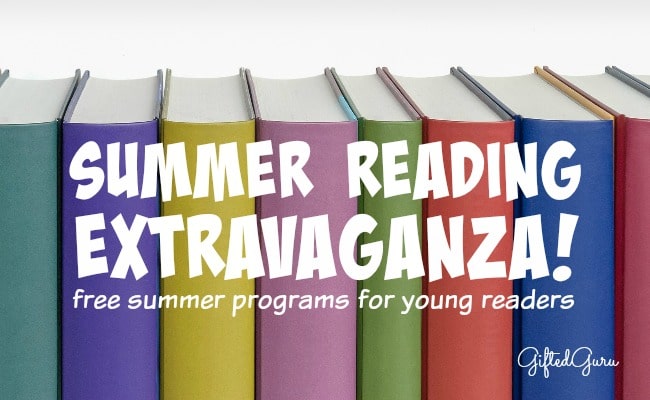 Everyone knows that summer means summer reading programs at libraries, but there are other reading programs available that your kids may enjoy. Remember that you can double dip and earn prizes for the same books/time spent, creating a lucrative literary summer!
– Be sure to check out the Mensa Foundation's Excellence in Reading Award Program here.
– Chuck E. Cheese has a number of awards that they will grant 10 free tokens for, including reading. You can find them at the Chuck E. Cheese Web site here.
– Scholastic Book also has a summer program in which kids read and log in to win prizes. Details are available here.
– Half Price Books' program is for young readers through 8th grade. For more information, check out their website.
– Barnes & Noble will give kids a free book for every 8 books they read. They also have some parent information. Find out more here.
– Sylvan Learning Centers has a free reading incentive program for kids through grade 8 that runs all the time. You can register and find more information here.
– PBS Kids Summer Reading Challenge: PBS/iVillage has a program that could keep you busy all summer long. There are several aspects to it, and you can find out more here.
– Book It! has some truly wonderful resources for summer (and all year long, actually) reading. Their partnership with my fave publisher, Candlewick, just makes it better.
– If you are in an area with H-E-B Grocery Store, they have a program as well. The instructions can be found here.
– If you are on the east coast, TD Bank has a summer reading program. Read more here.
In keeping with my last post on helping kids learn to serve, here is a video introduction to First Book, a literacy program that tries to get books into the hands of children in the United States who don't have books. Did you know that in low-income families, most homes don't have a single book? Watch!