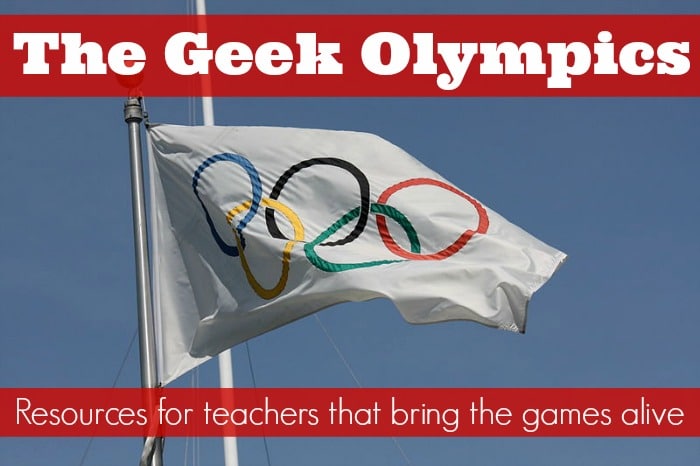 When watching the Olympics, are you more interested in the physics behind the jumps than the sequins on the ice skaters' costumes? If so, have we got some ideas and resources for you.
Over on our @MensaGT Twitter account, we got a request for Olympic-themed activities for bright kids, so I'm sharing those here. If you like great ideas, resources, and all around smart fun, I'd invite you to follow @MensaGT.
NBC and the National Science Foundation share over a dozen videos on the science of everything 2014 Winter Olympics from aerial skiing to skates here.
The same partners created a similar series for the 2012 Summer Games  and the 2010 Winter Games.
Find lesson plans to go with the videos at GooruLearning.
The New York Times shares a host of Olympics ideas for teachers covering all content areas here. These are perfect for differentiated learning because there is an array of choices, and choice is ideal for bright minds.
The Canadian Olympic Committee shares an entire guide for teachers available for free download here that focuses on project-based learning activities for teachers to use. It's cool how something useful actually came out of a committee. There's hope, apparently.
The US Olympic Team suggests 100 storylines to follow for the games this year. Since bright kids often love to know the backstory, this is a terrific resource for them.
Once the games begin, follow the games with the Twitter hashtag #Sochi2014. NBC's Instagram feed will have loads of great shots and the Vine account will have great, short videos like this one.
If I had to pick a topic that was made for using infographics in the classroom, I would absolutely choose the Olympics. Students could create infographics comparing team sizes, number of athletes in different sports, medals available, sports that are new, sports that are gone, include maps, explore languages, and the list goes on and on.
Students can create their own at infogr.am, visual.ly, or piktochart.com. If you are interested in using infographics in the classroom, here are some ideas for that:
Learn how to use infographics for creative assessment from Kathy Schrok's site (lots and lots of resources).
The New York Times shares ways to help students interpret data here (while you're there, look at all the amazing stuff they have for teachers!).
This LiveBinder has loads of resources about infographics for teachers and librarians. I put it last because it's so comprehensive.
So if I were the learning cruise director (aka "teacher") of a group of bright young minds, I would do this:
Preassess what they know about the Olympics by drawing the five interlocking rings very large on the board or bulletin board paper, labeling each ring (geography, history, events, people, miscellaneous), and seeing how much information they can write in the rings. Have them put a star next to things that interest them.
Peruse the New York Times site and select the ideas that seemed of interest to my students based on the preassessment.

Allow students to choose a project from the selected ideas.
Create a series of infographics on the five areas preassessed.
Find an outlet in the real world for the work. Can you display it in the school library? A display case? Can you create an e-book out of the work?
Let the games begin!
Image credit for the picture of the Olympic Flag: Scazon via Flickr.