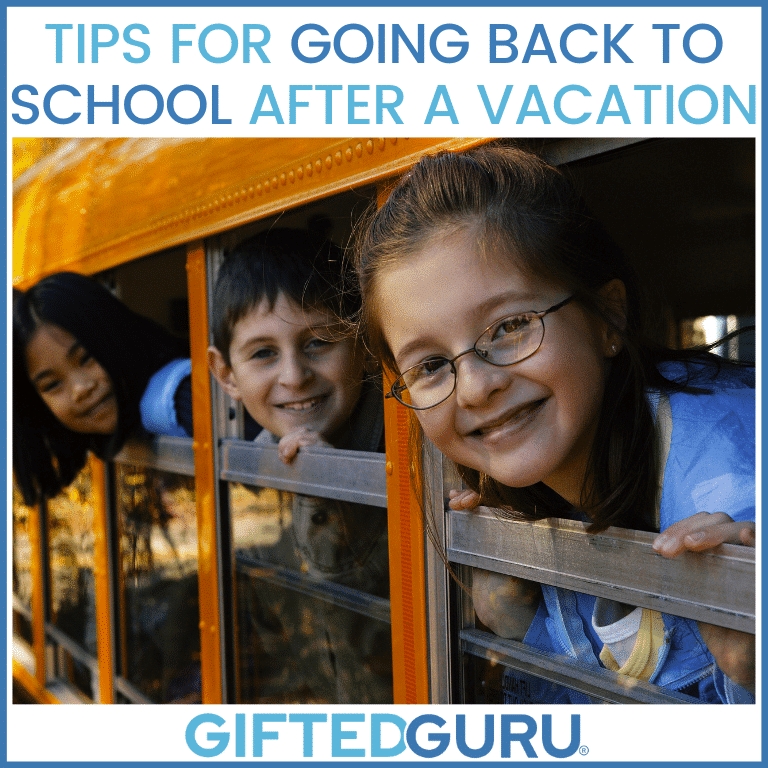 Back to School after a Vacation
Every year it was the same: spend the last few days of Christmas vacation searching my mind, files, teacher books and the internet for the perfect activity that would get my students back in the groove after vacation.
Most of what I'd find would be somewhat silly, like essay prompts about what you did over the vacation or wordsearches of vacation words.
I never felt like I got it just right. And that was just the students!
I struggled myself to get back in my own groove. I felt mentally pulled back into the amazing holiday freedom of being able to actually get my laundry done and go grocery shopping without trying to grade papers while I waited in line (#teacherlife).
As I learned more about neuroscience, I realized I'd been going about it completely backwards. I shifted what I did, and it made an enormous difference to me and my students.
So if you're a teacher ready to head back to school or a parent ready to send students back to school or a homeschooler ready to gear up again, here's what I have learned about how to go back to school after a vacation.
Tip #1: Look forward, not backward.
Talking or writing about the vacation is self-defeating. Some people, both students and teachers, didn't actually have a great time and don't need to be reminded of that. At my school, some kids went to Vail while others never went farther than Target. That makes for unnecessary awkwardness.
Consider having activities that look forward, like goal setting. I have a great Depth & Complexity goal setting sheet I use that you can download for free. This can be done in classrooms or in homes.
Tip #2: Focus on the season, not the holiday that just passed
For example, when teaching American Lit, on the first day back, we read Jack London's short story To Build a Fire. I bring flashlights, blankets, and a fake fire I make out of holiday chaser lights and red cellophane. We sit on the floor of the darkened classroom and read the story, growing colder and colder with each paragraph. It's a story my students rarely forget, and it makes the first day back something I look forward to, knowing my students are going to have a great experience.
Consider finding problems, topics or labs that focus on the season. Here are a few examples:

If you had 48 snowflakes, how could you organize them to make it easier for your friend to count them?
Beyonce built some snowmen. Four of them melted, but nine are still hanging in there. How many did she build all together?
This isn't just for elementary. Here's a famous calculus problem with snow: "One day it started snowing in the morning at a heavy and steady rate. A snowplow started out at noon, going 2 miles in the first hour and 1 mile in the second hour. What time did it start snowing?" You can read more about the problem on Roy Wright's blog.
It's so easy to do with science because you can study freezing and melting, and you can be really fun with polymer instant snow. It doesn't matter if you're in Texas like I am, you can have snow.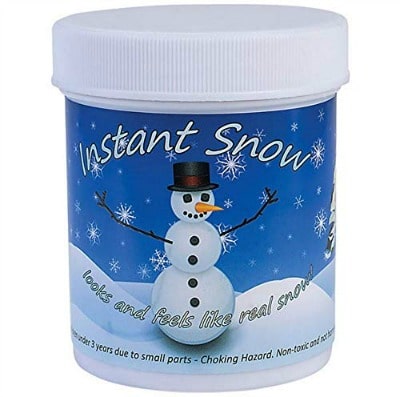 Tip #3: Drench 'em with dopamine.
Students (and teachers) will feel happier if there are opportunities for wins, so consider:
creating a fun review game that everyone can feel successful at (this isn't the time for the gotcha)
set your expectations low and celebrate that you had a great day (this is the opposite of trying to make up for all the things you think you should have done before the break – cut yourself some slack!)
we feel better when we help others, so plan to have the class make someone else's day (the cafeteria staff? the bus drivers?)
break the day into as small of chunks as possible to help it feel as if it's going super quickly – no long assignments today!
Tip #4: Do something special to connect socially and emotionally.
I love using this energy stick from Be Amazing Toys to literally light up the room. It is a simple, yet compelling toy/activity. It creates a circuit that lights up the stick (and makes noise, of course!). You can do it with a very large group, and my students always love it.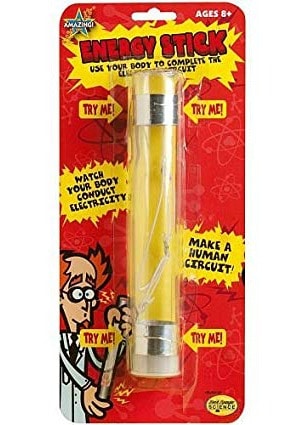 How I use it is to have everyone stand in a big circle and hold hands, with two people holding the silver parts on the ends of the energy stick. If anyone drops hands, the circuit is broken, and the light goes out. We talk about how it takes all of us to fill our classroom with energy, and that even the ones who are quiet or may still be getting to know people all bring their own, necessary energy to the room. There are lots of experiments you can do with it, but I like the social/emotional piece just as much.
Tip #5: Have an attitude worth sharing.
The most important tip is to bring an attitude to school that's worth sharing. I get so sad when I see teachers posting memes with sloths crawling on the ground that have captions like, "Me going back to school."
Yes, they're funny on one level, but they're also sad.
If you're feeling discouraged or down or have the all-too-common post-holiday blues, invest in some self-care before heading back. Here are some ideas:
spend some of your holiday money (if you got any, or pretend you did if you didn't!) and get something you've been wanting for your classrom or a new outfit
make a list of the top five reasons you became a teacher and post it on your car's dashboard so you see it in the morning
plan for something the first day back just for you so you have something to look forward to (a massage at a nearby massage school, a cup of hot chocolate with a friend, dinner courtesy of a local pizza place, a dance class, etc.)
Wrapping Up
Heading back to school after a vacation can be one of the most fun times of the year if we plan well and use fundamentals of neuroscience to make it pleasurable. I hope these tips get your post-vacation back-to-school off to a great start!
You may also like:
And if you like things like that goal worksheet, be sure to sign up for my newsletter. It's where I share all of the goodness!

Note: Sometimes I use affiliate links, which means that if you click through and buy something, I get a few pennies (to buy more books!). It will never cost you anything extra.