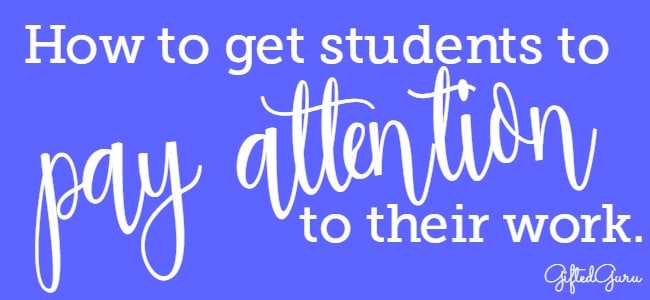 One of the most difficult things for teachers working with high ability students is to get them to pay attention to the work they're doing.
Many extremely able students get lower grades than they otherwise would because they fail to pay attention to the little details. You know what I mean, right?
How this system came to be
After creating the homework checklist, a fellow gifted educator reached out and said, "Hey, Lisa, let's figure out a way to encourage gifted students to turn in quality work." Great idea, I thought.
Soon, this educator, Rebecca Davis, had an email back from me saying, "Let's do it together!"
We brainstormed some ideas, and they've turned into two different assets you can download for free.
The Assignment Plan
The first asset is the Assignment Plan. This is a printable checklist that teachers (or parents) can print out for students to use to guide them through their assignments, teaching them to be thoughtful about the process.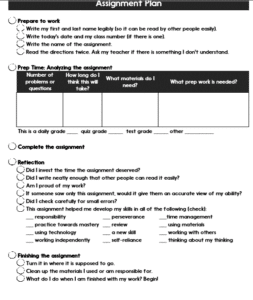 The Assignment Checklists
The second asset is the Assignment Checklist, a single PowerPoint slide that has the Assignment Plan broken down into chunks. Teachers (or parents) can print the document, and then cut up the cards to have students use just the pieces they need.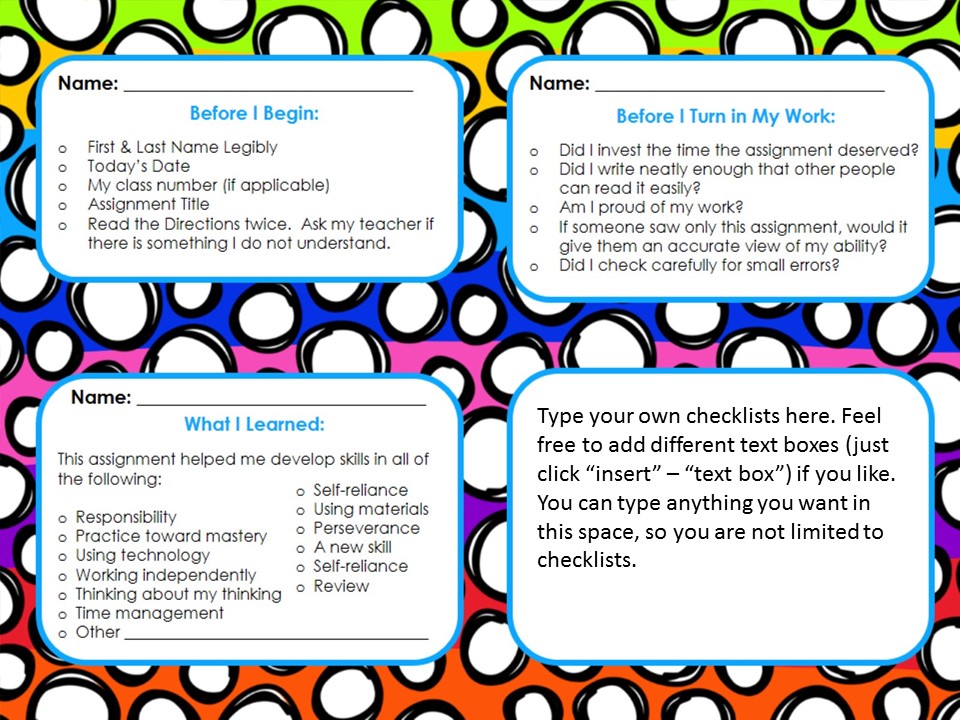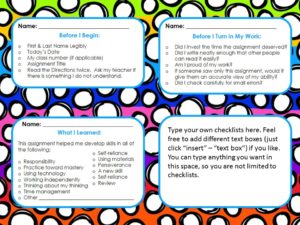 The document is editable, so you can add in anything you like to make your own card.
We recommend printing them on cardstock to make them more sturdy. Laminate them for longevity.
Implementing the Plan or Checklist
These resources are not designed to be a punishment. They are designed to support students and build executive functioning skills.
Introduce them from the standpoint of helping students take ownership of their work, develop pride in what they're doing, and help them see the value in their assignments.
You may wish to begin by starting a conversation with students with a question like, "Have you ever got an assignment back and found out that you made a really silly mistake?" or "Have you ever turned in an assignment and thought you didn't really think you learned anything from it?"
Let the conversation organically lead to the idea that you have tools to help them.
We don't recommend grading these, although feedback would be helpful.
Our wish for you
We hope these printables help you and your students. Please let us know what you think – we're happy to adjust them if there is a need.
And just another ending shout out to Rebecca Davis, Gifted and Talented Specialist with the Northwest ISD in Justin, Texas, for the idea and the collaboration. You can follow her on Twitter.
If this was something that helped you, you might want to check out:

Sign up for the newsletter to receive monthly goodness and a free copy of 15 Ways to Help Gifted Kids Thrive in School!