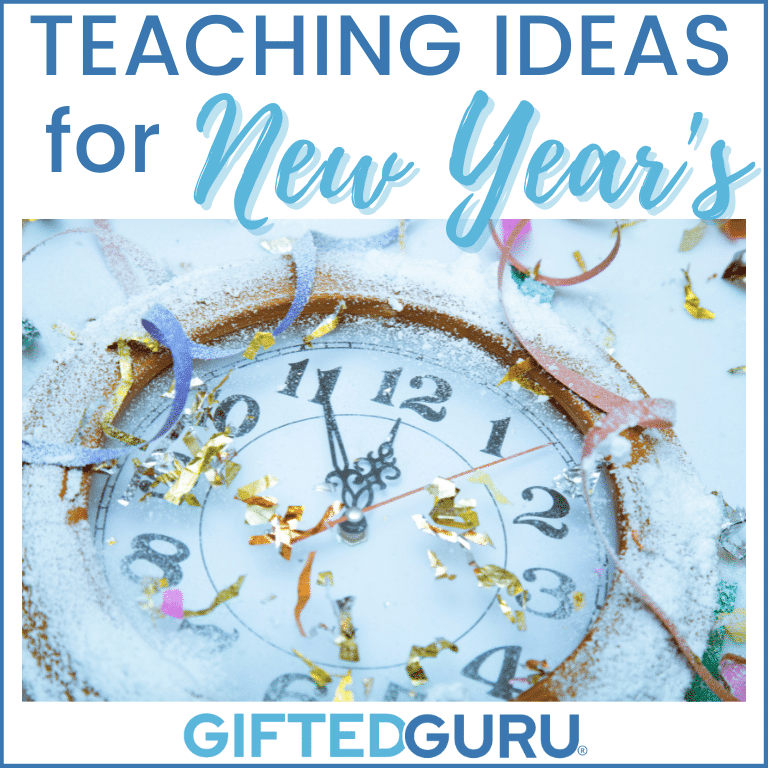 Almost every teaching idea about New Year's Day focuses on making resolutions. I wanted to create something different for teachers, and I wanted it to be something that had a variety of ideas. Of course it had be able to done virtually and it had to look good.
Oh, and it had to be free.
I've been traveling for a family wedding, and I spent all of my plane time making this. I'm excited to share what I came up with!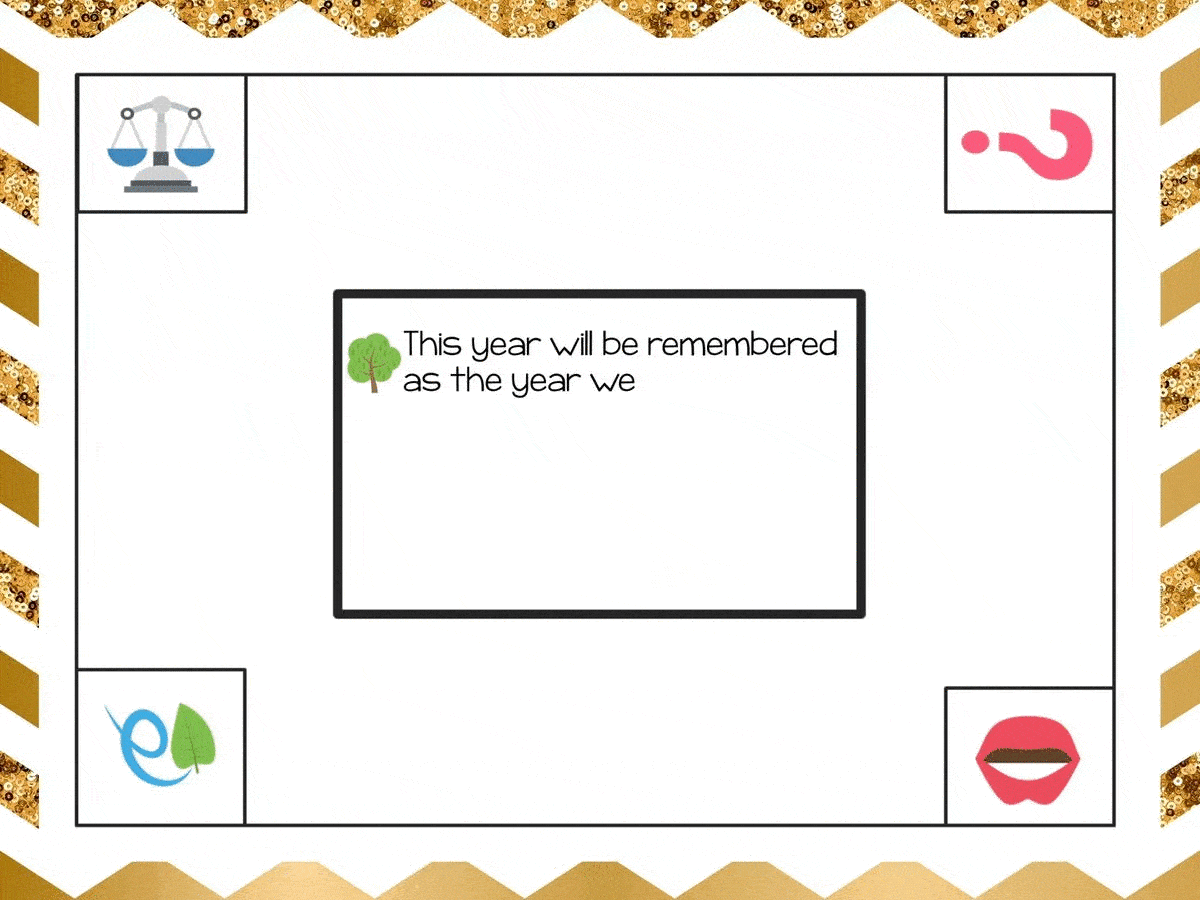 If you already know you want it, just click here to sign up/grab it.
New Year's Writing Prompts
There are eleven slides, and three are writing prompts.
The first prompt asks students to consider what they would have done differently if they'd known what would happen during the year.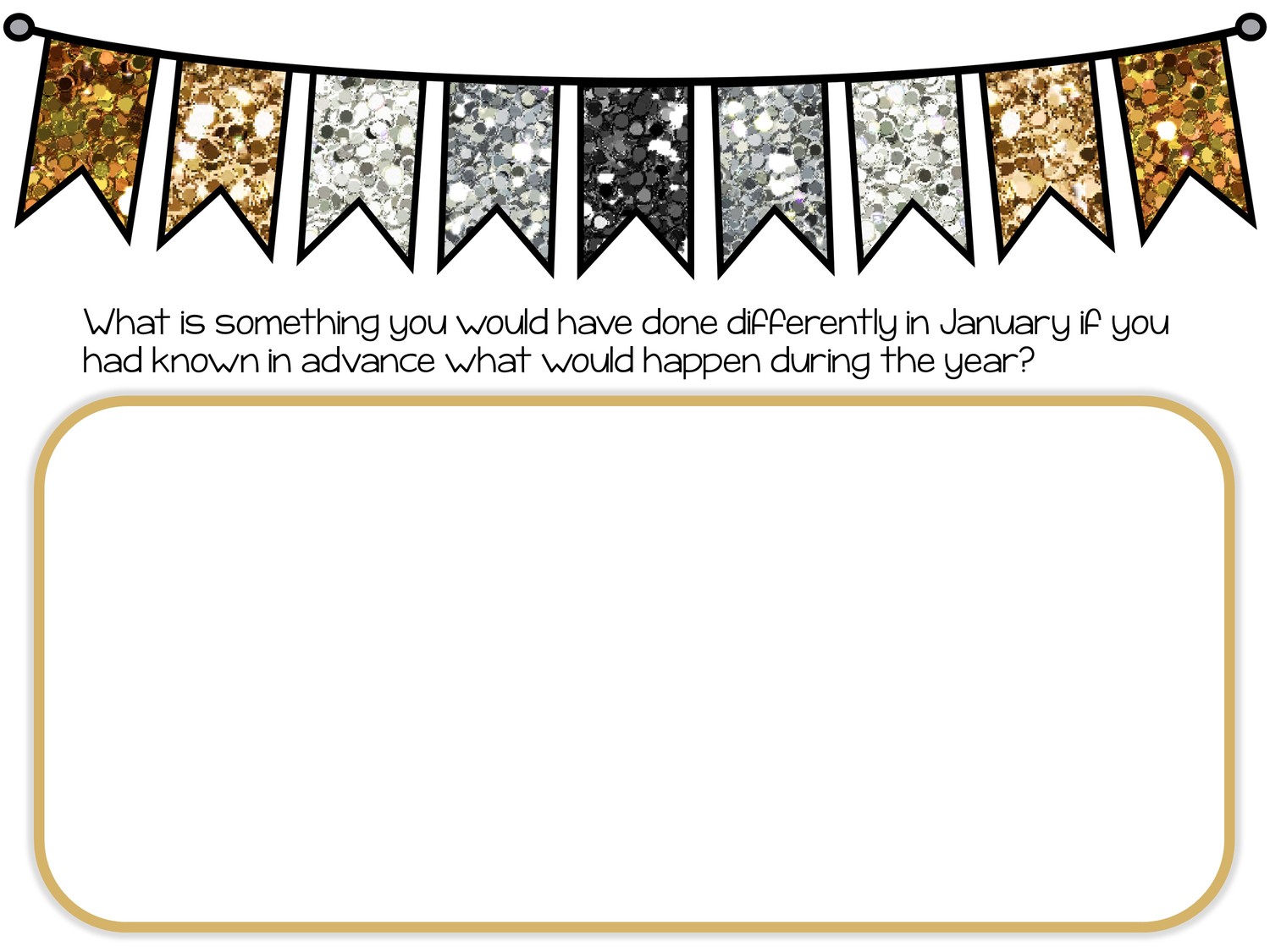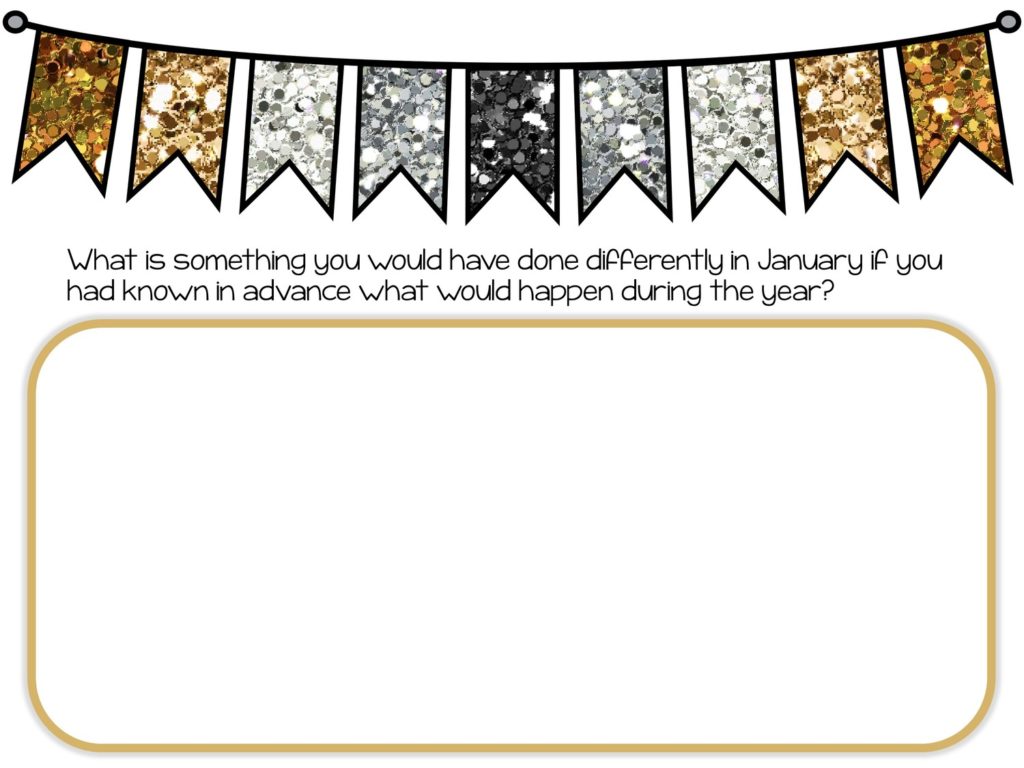 The second writing prompt asks them to put themselves in the place of the fireworks over Sydney Harbour Bridge. If you like, you could have students look at the bridge on Google Earth to see what it looks like from above.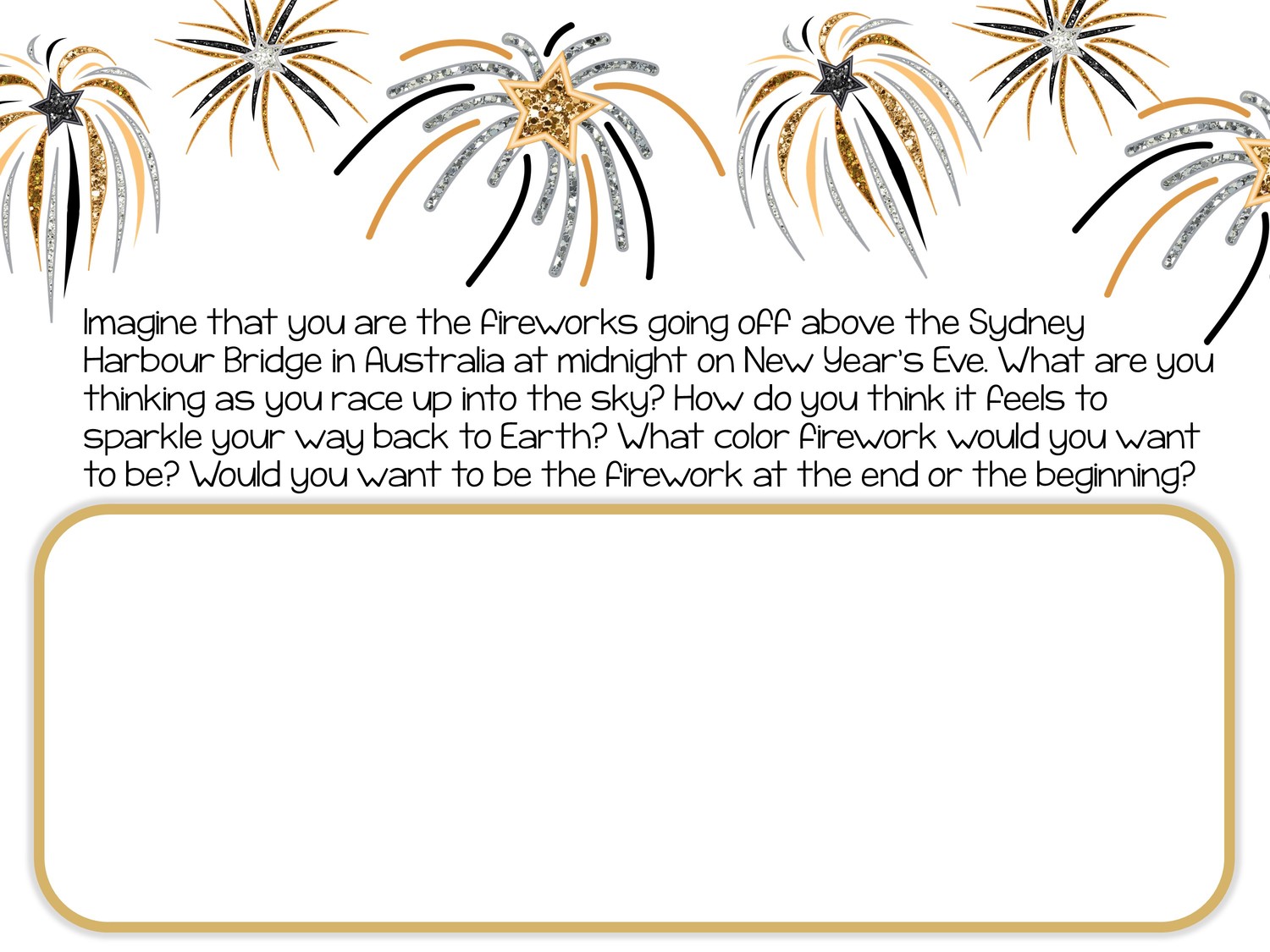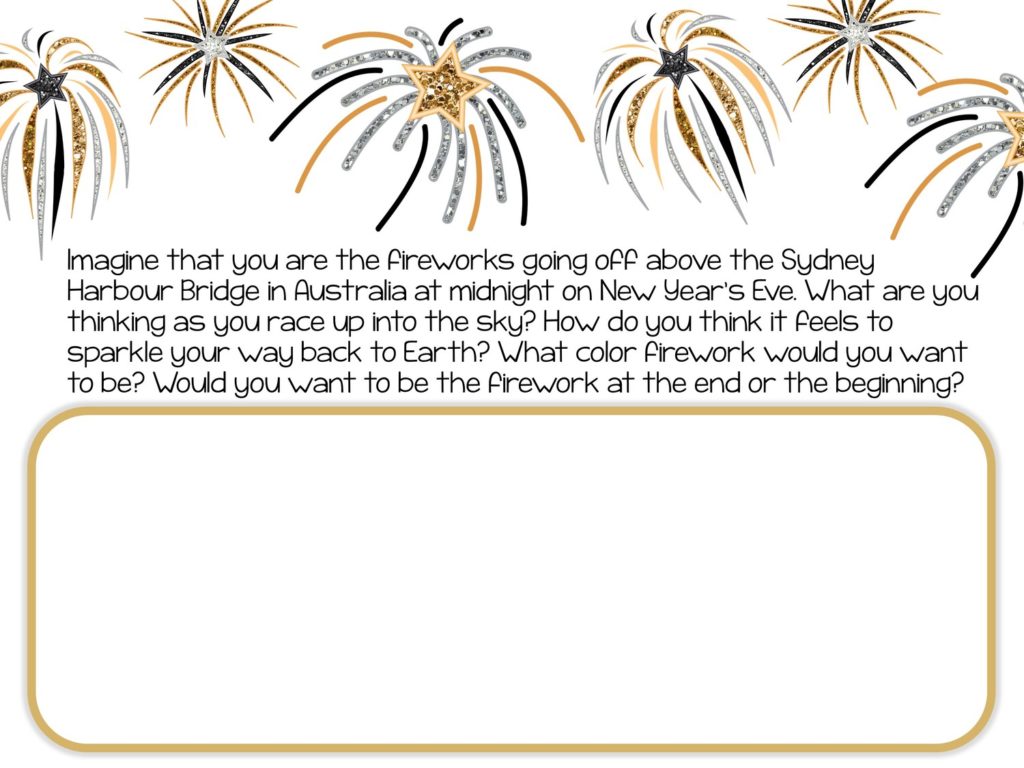 The third writing prompt asks students to imagine what it would be like to celebrate New Year's Eve in 2099. I love this one. If any of you use it, I'd love to hear what your students come up with.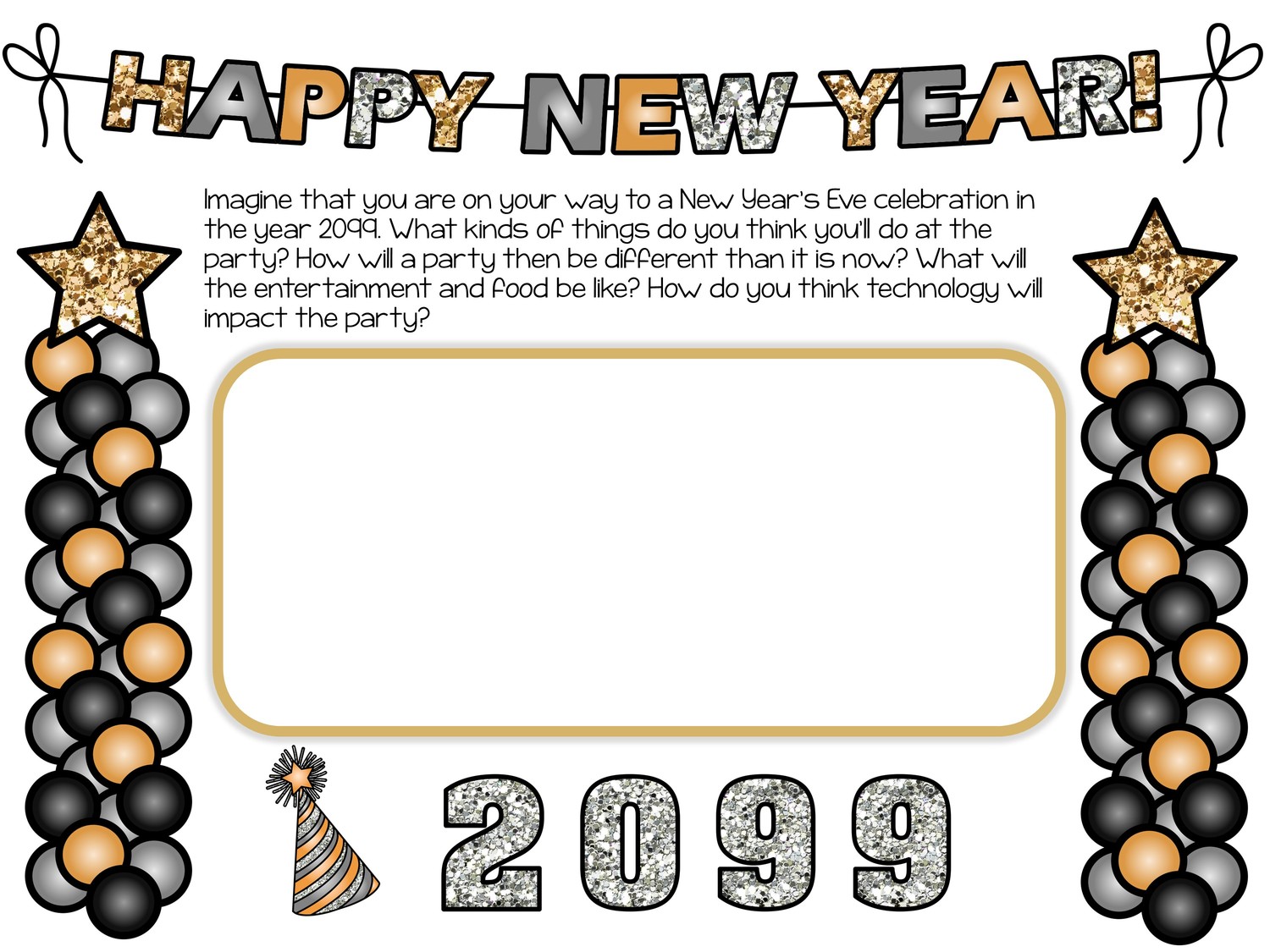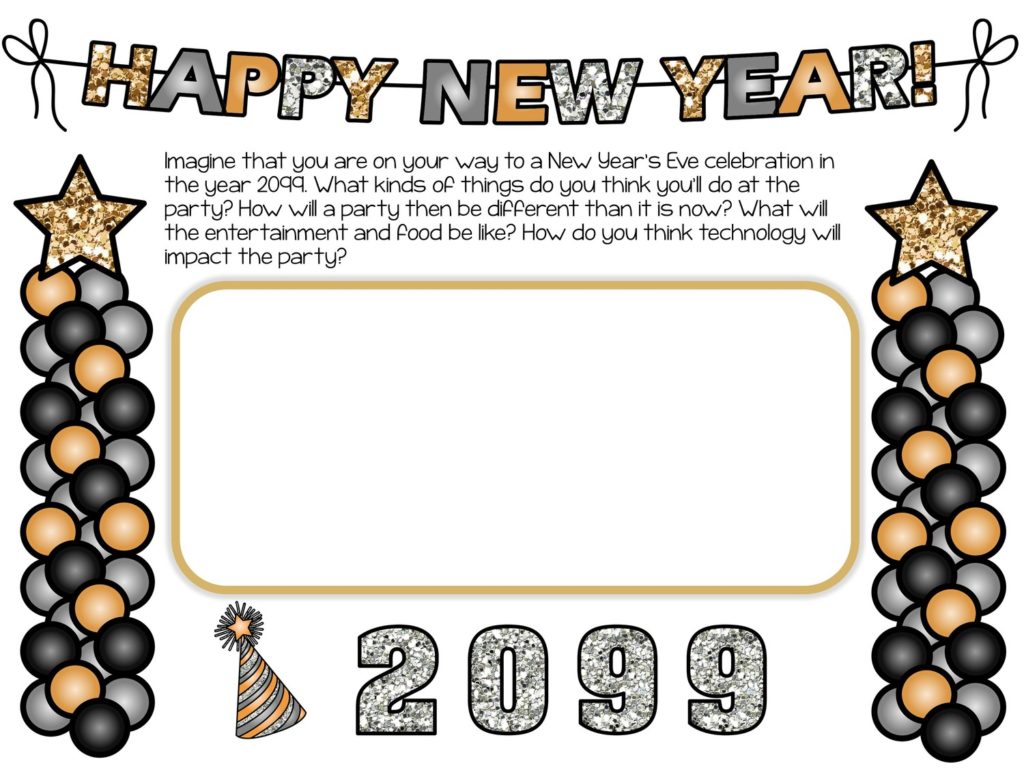 New Year's Events
After the New Year's writing prompts, I've included a drag-and-drop activity where students evaluate five events that happened on New Year's Day in history and put them in order from most to least important.
It looks like this (but I'm not spoiling the events – grab it to see what they were!)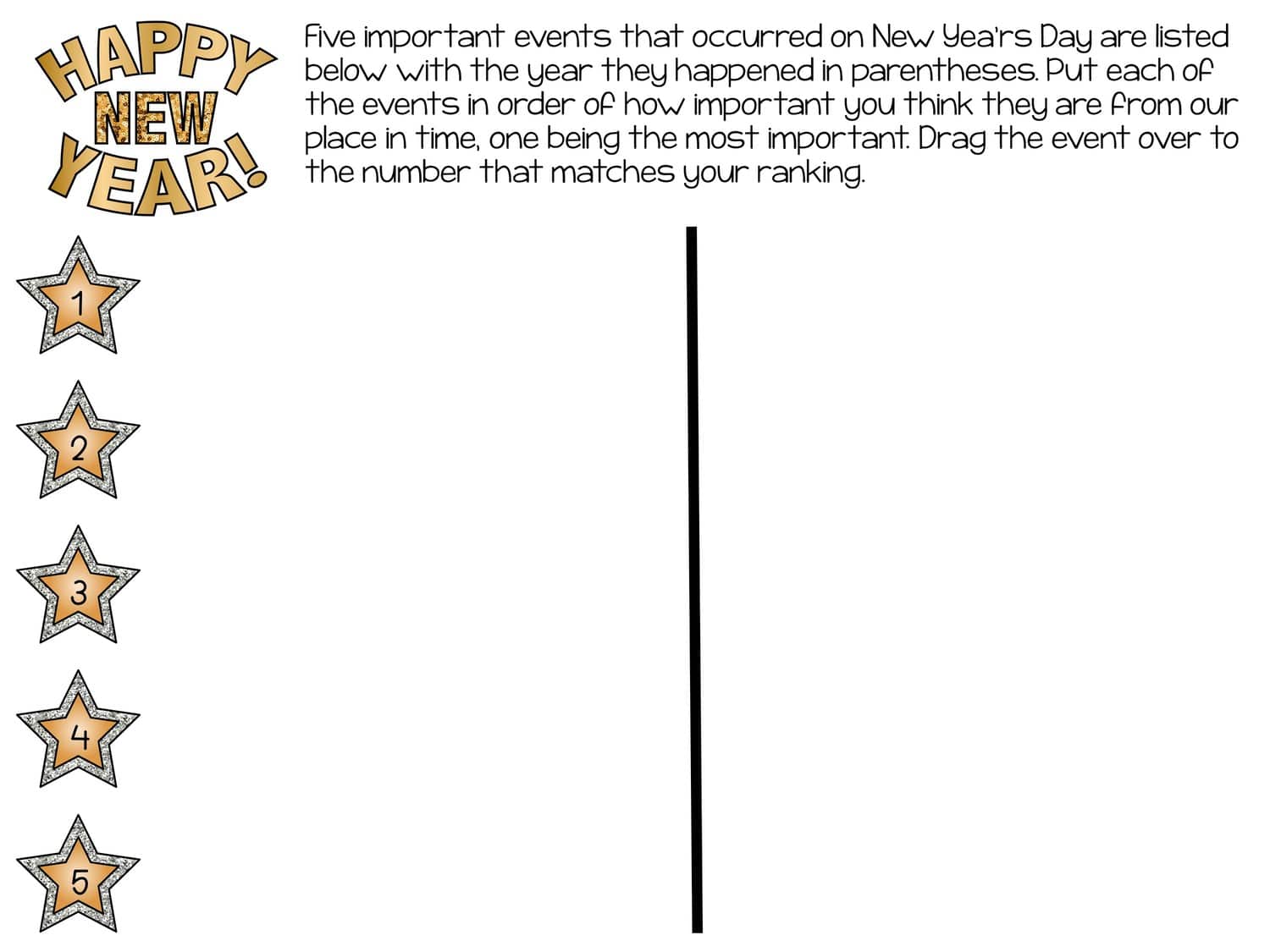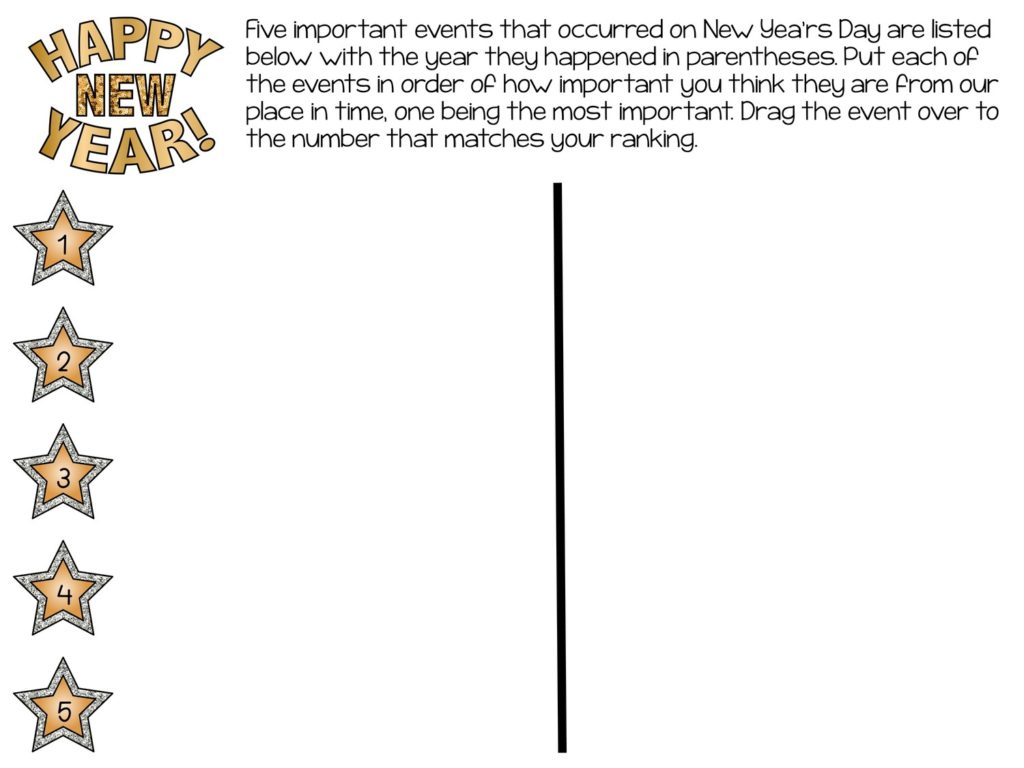 New Year's Facts and Traditions
I wanted students to explore New Year's a little more deeply, while still feeling like the information was fun and approachable. I created three slides with New Year's facts and traditions for them to read in (what I hope is) an interesting way.
First, I included a slide about the ball in Times Square. I've been watching that for years, but I didn't know the details about it. I found them fascinating, and I hope your students do, too.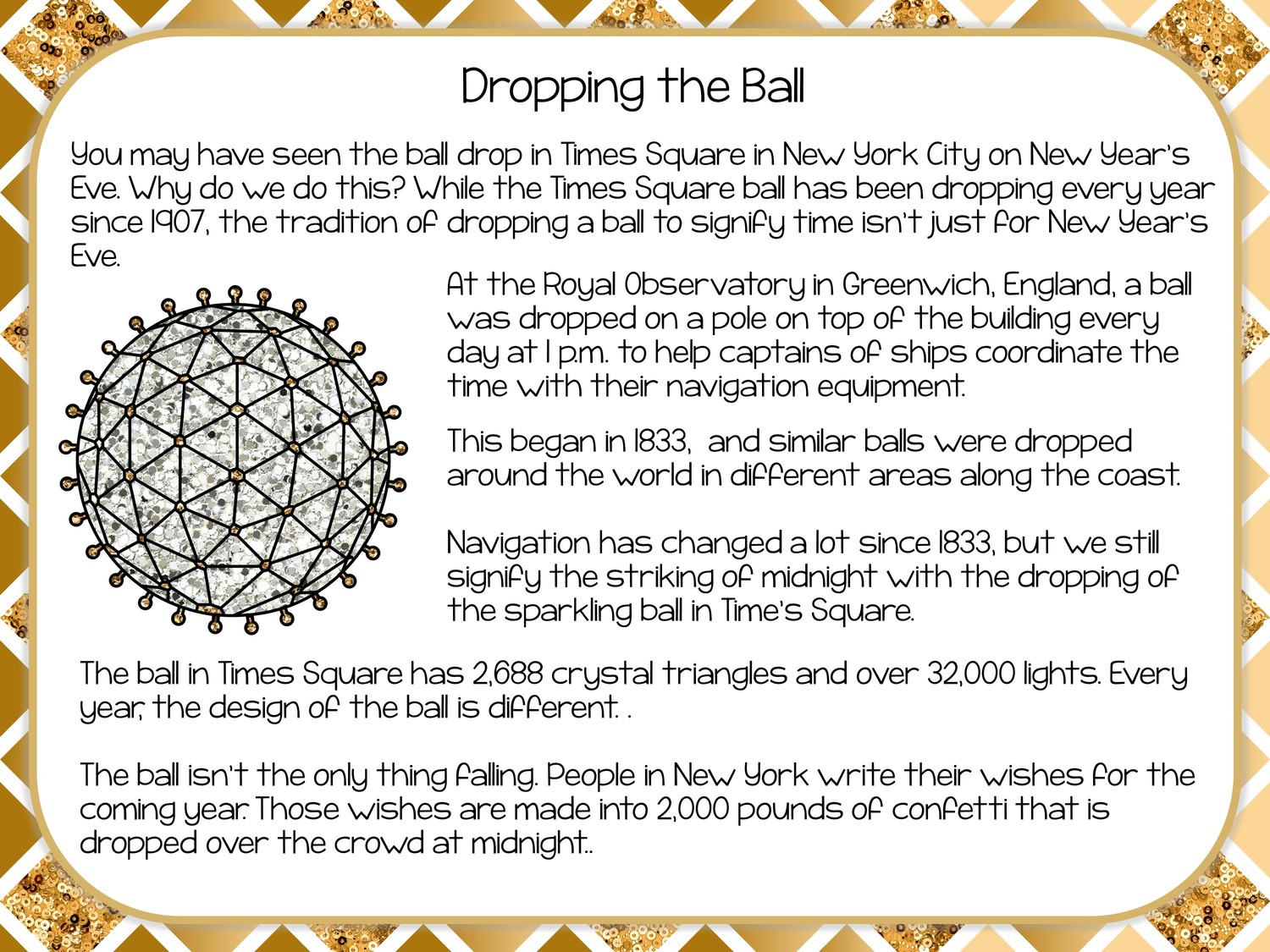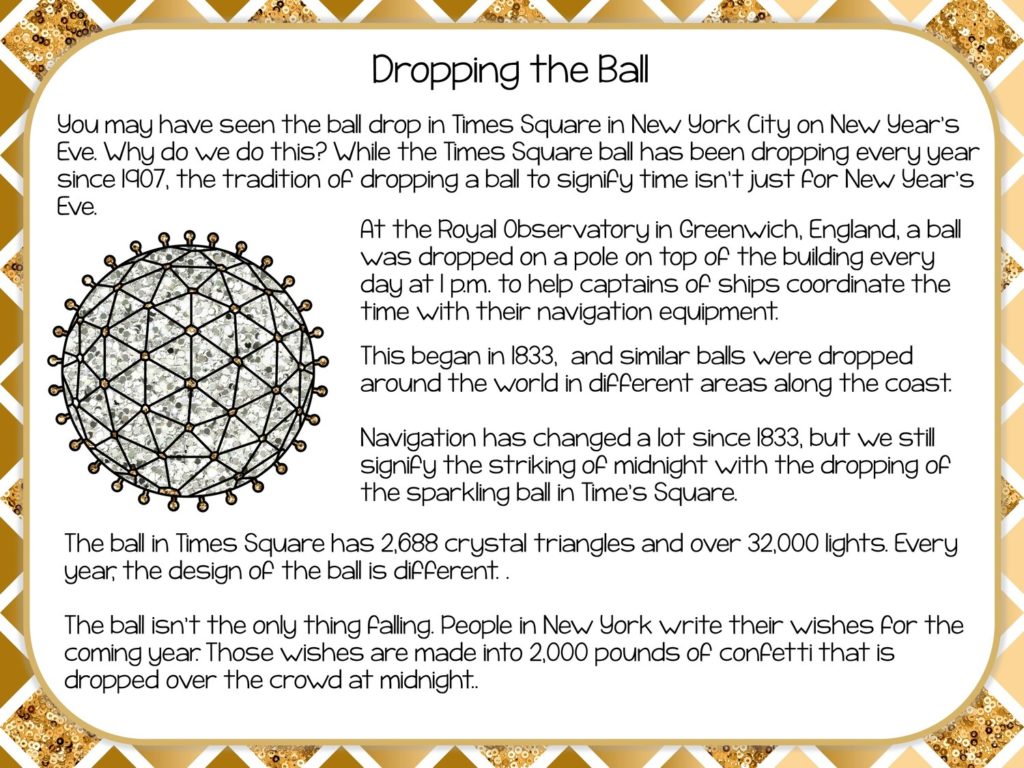 The next slide with New Year's Day information was one of my favorite things to work on. It shares how New Year's celebrations are affected in a very unusual way by time zones. It made me want to go to Samoa and double celebrate!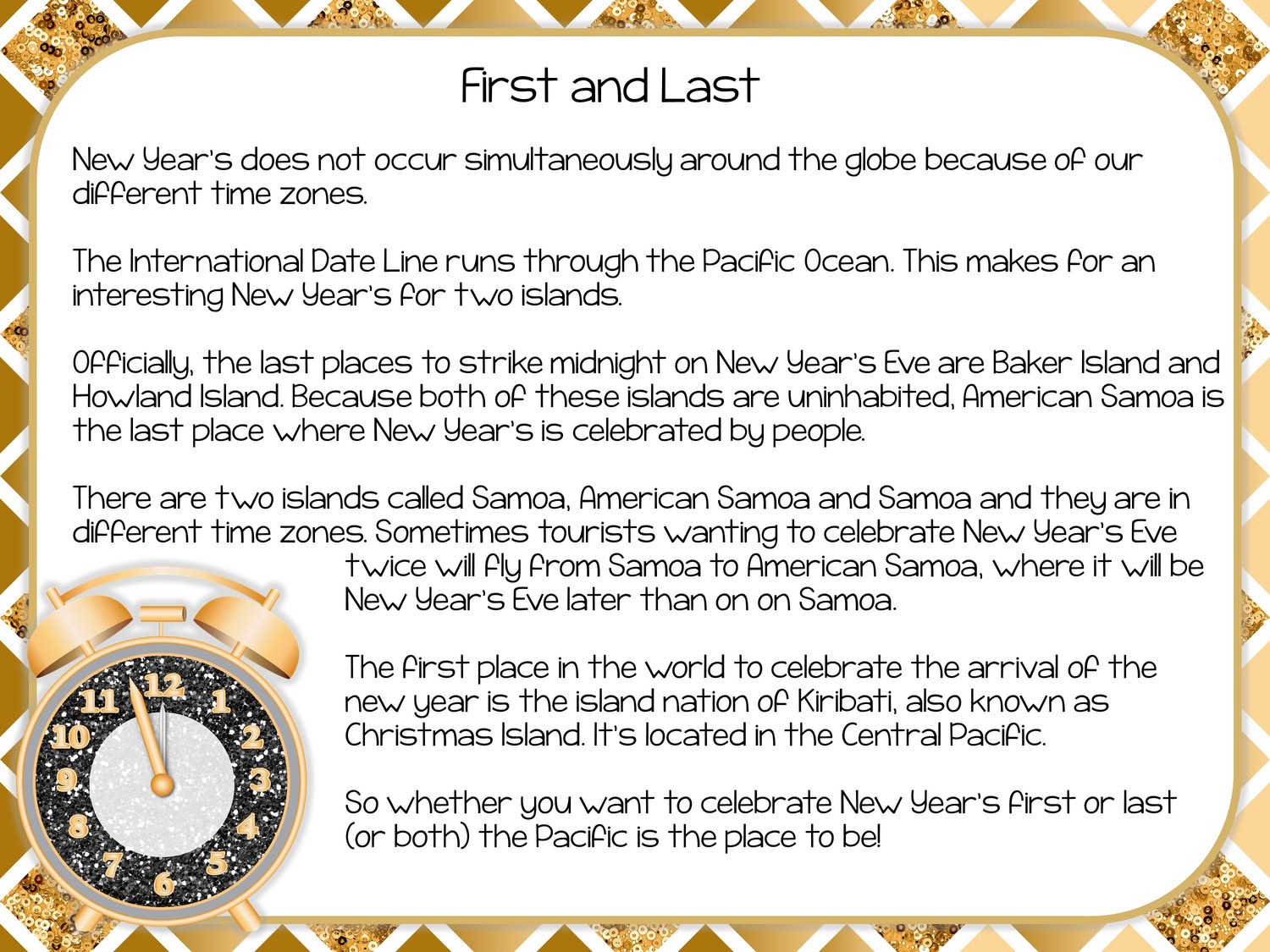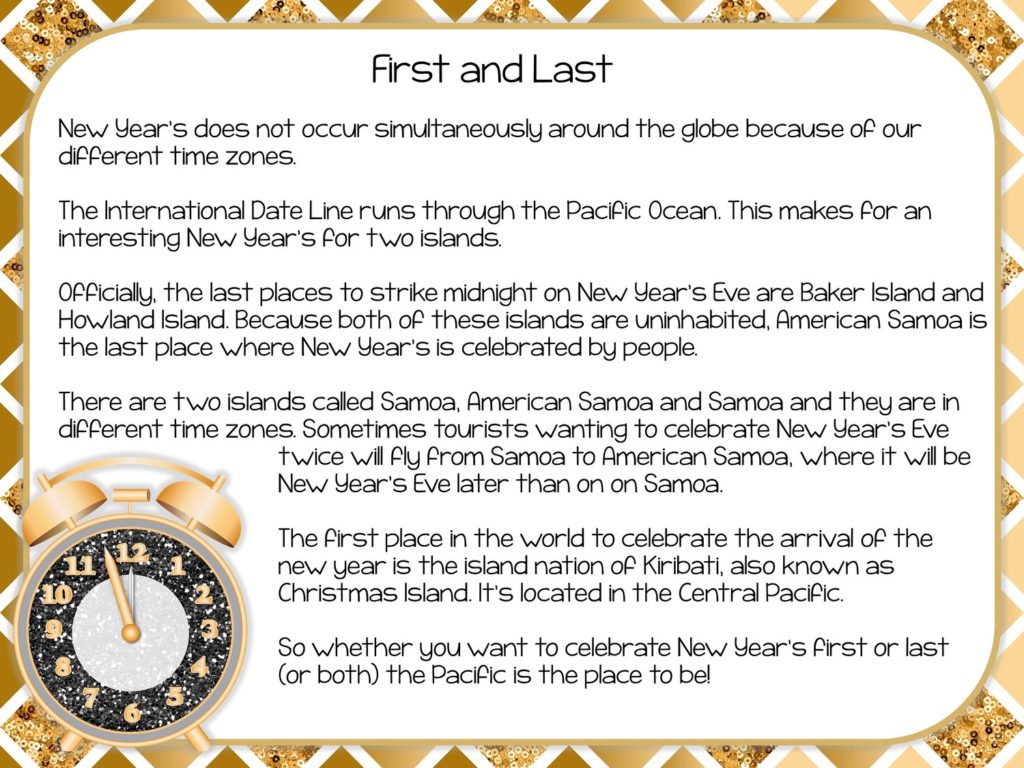 Next, the students will learn about some unusual New Year's traditions. My favorite is the red underwear because I used to teach 3rd grade and I find it hysterical to hear kids giggle over underwear.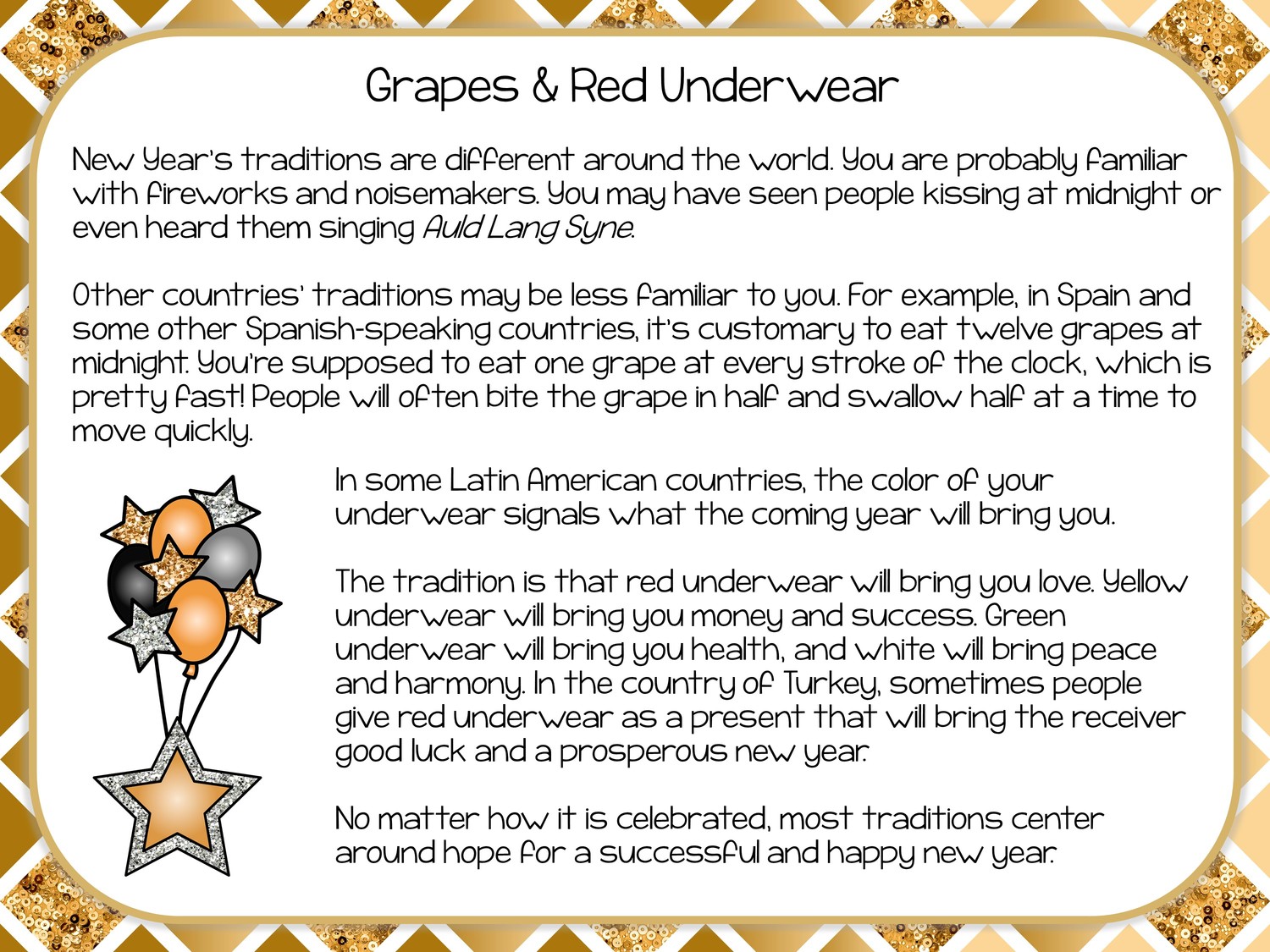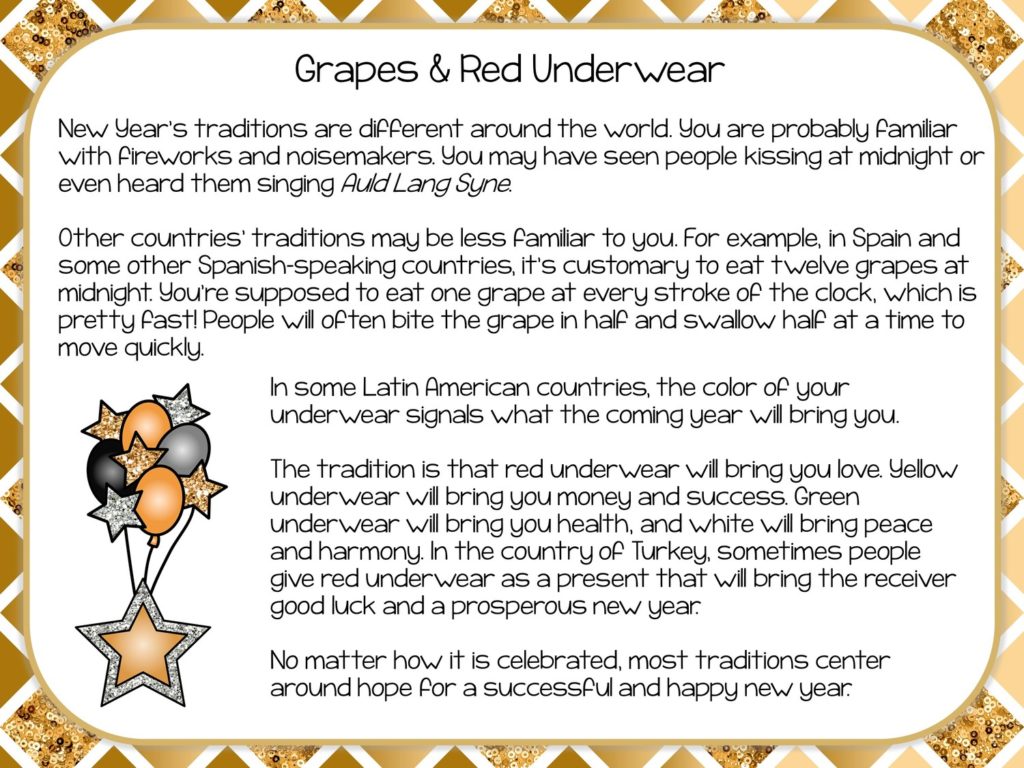 New Year's Reflection Questions
I know that New Year's resolutions are a common thing to have students do, so I decided to go a little different way. I created a set of reflection questions that allow students to think of things a little bit differently. They are Depth & Complexity-based questions, but I didn't use icons.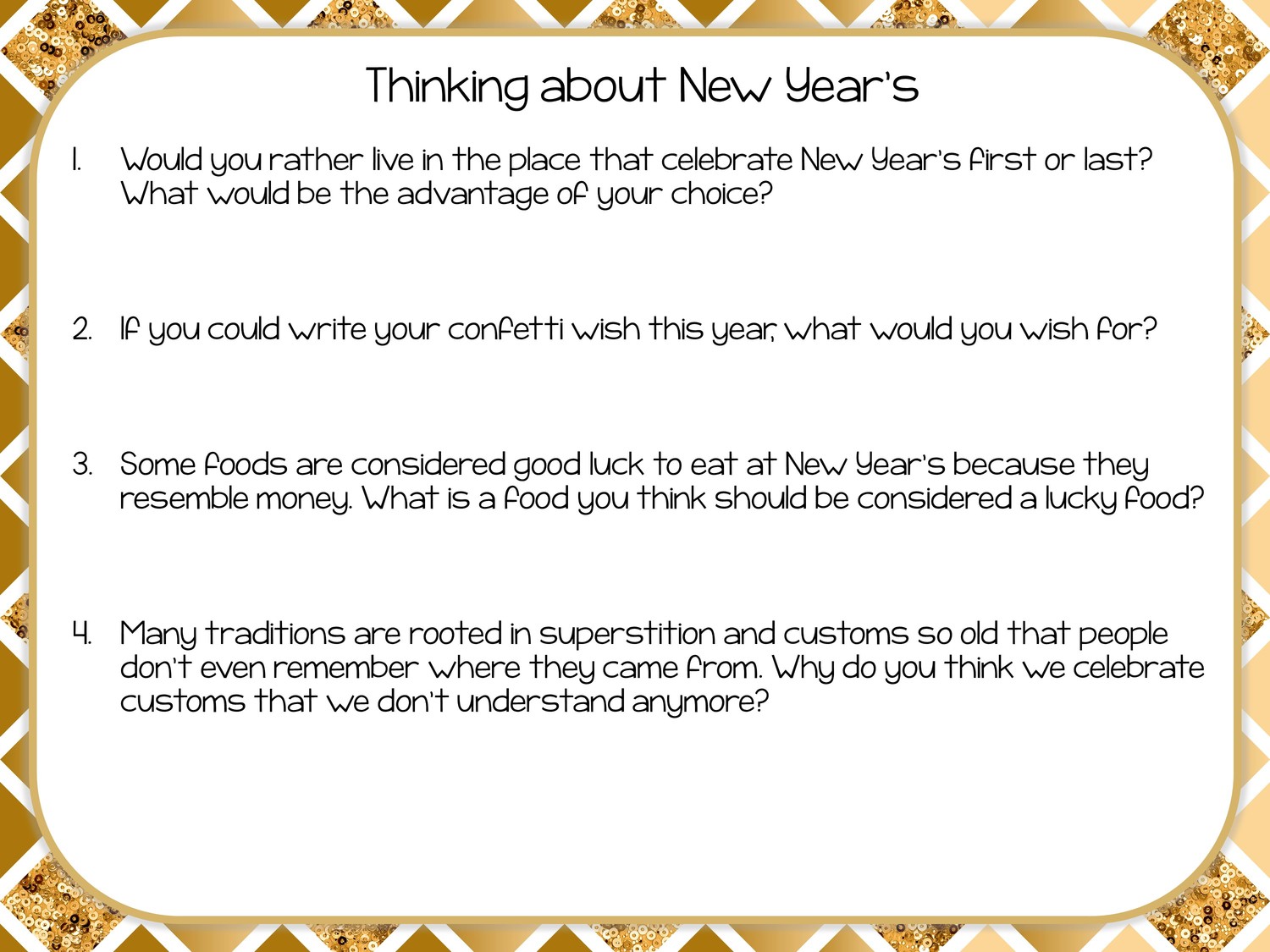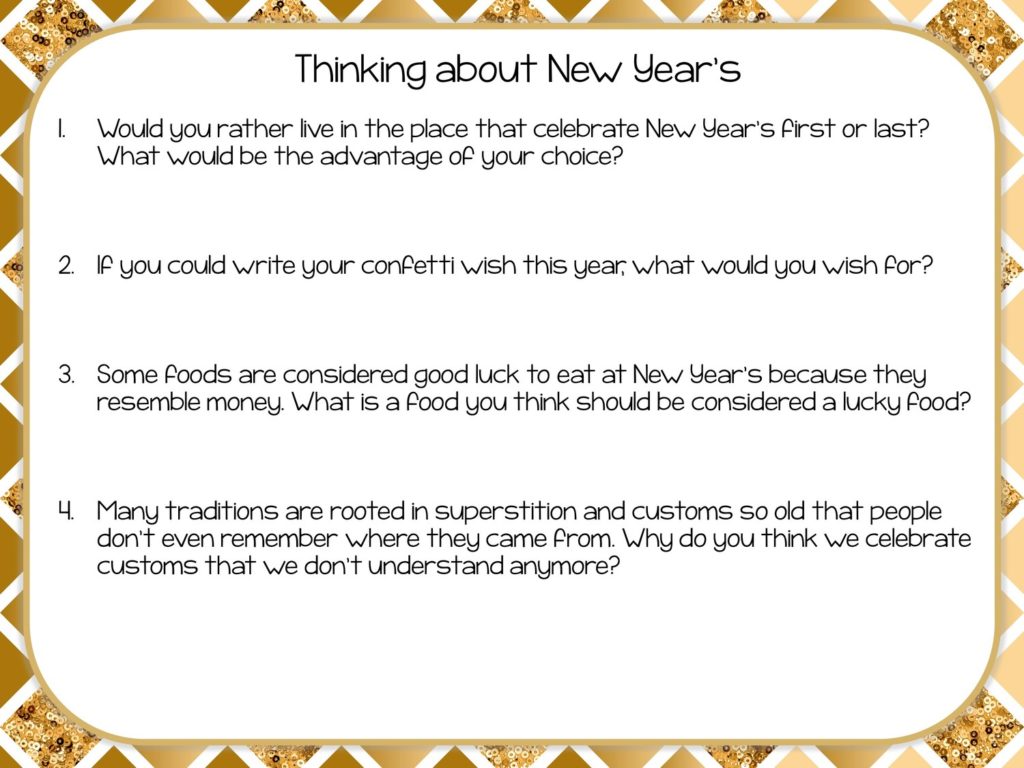 New Year's Mad Lib-ish Fill-Ins
So, I can't call them Mad Libs™ because that term is trademarked. So, I'm just calling it a fill-in.
How it works is that students can ask each other for the type of word that needs to be filled in. Once all of the words have been filled in, the story is read out loud.
The trick is that the student providing the word can't see it.
Luckily, you can share a single Google Slide in Google Classroom, so that's pretty easily done.
If you're playing as a family, just one person should pull up the Google Slide deck and fill in the text boxes.
This one is a terrific one for playing as a family.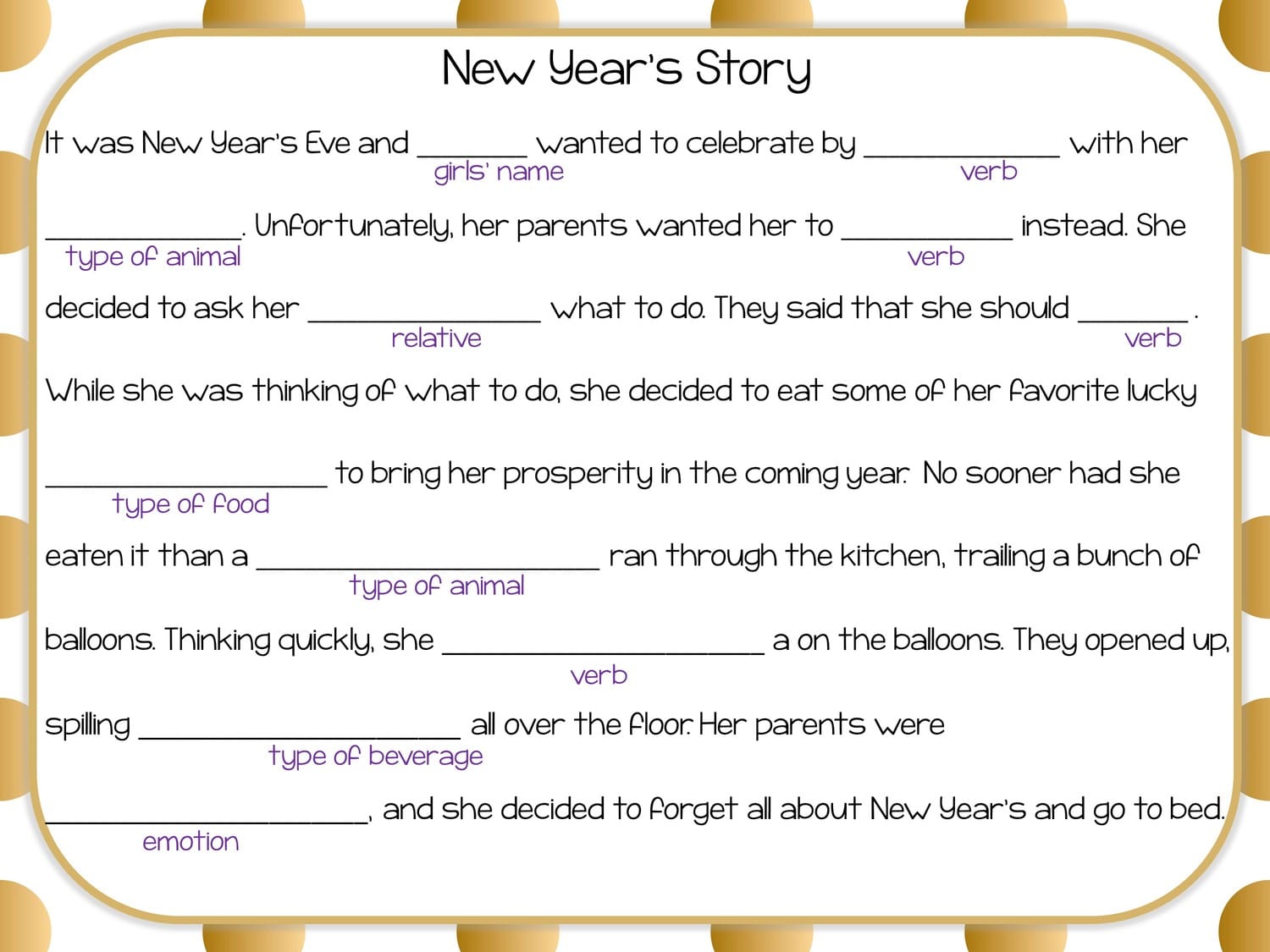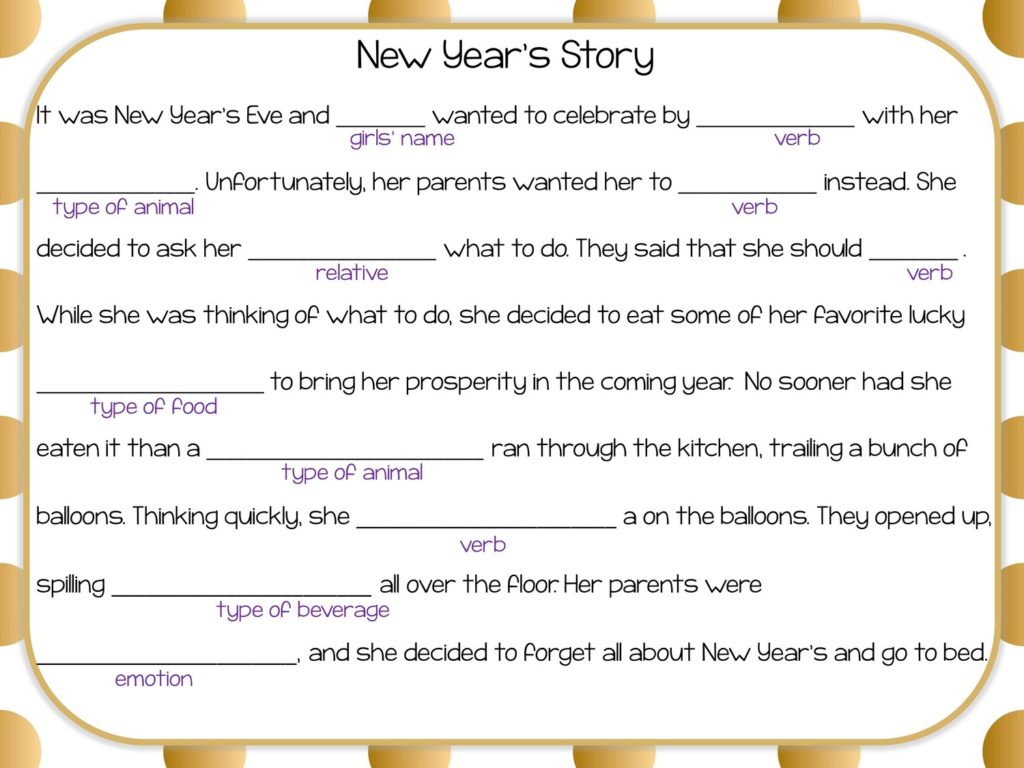 New Year's Day Venn Diagram
The next activity has students compare this year to last year in a Venn Diagram.
Because all of the activiteis are in Google Slides, they have text boxes in the spaces where students can type.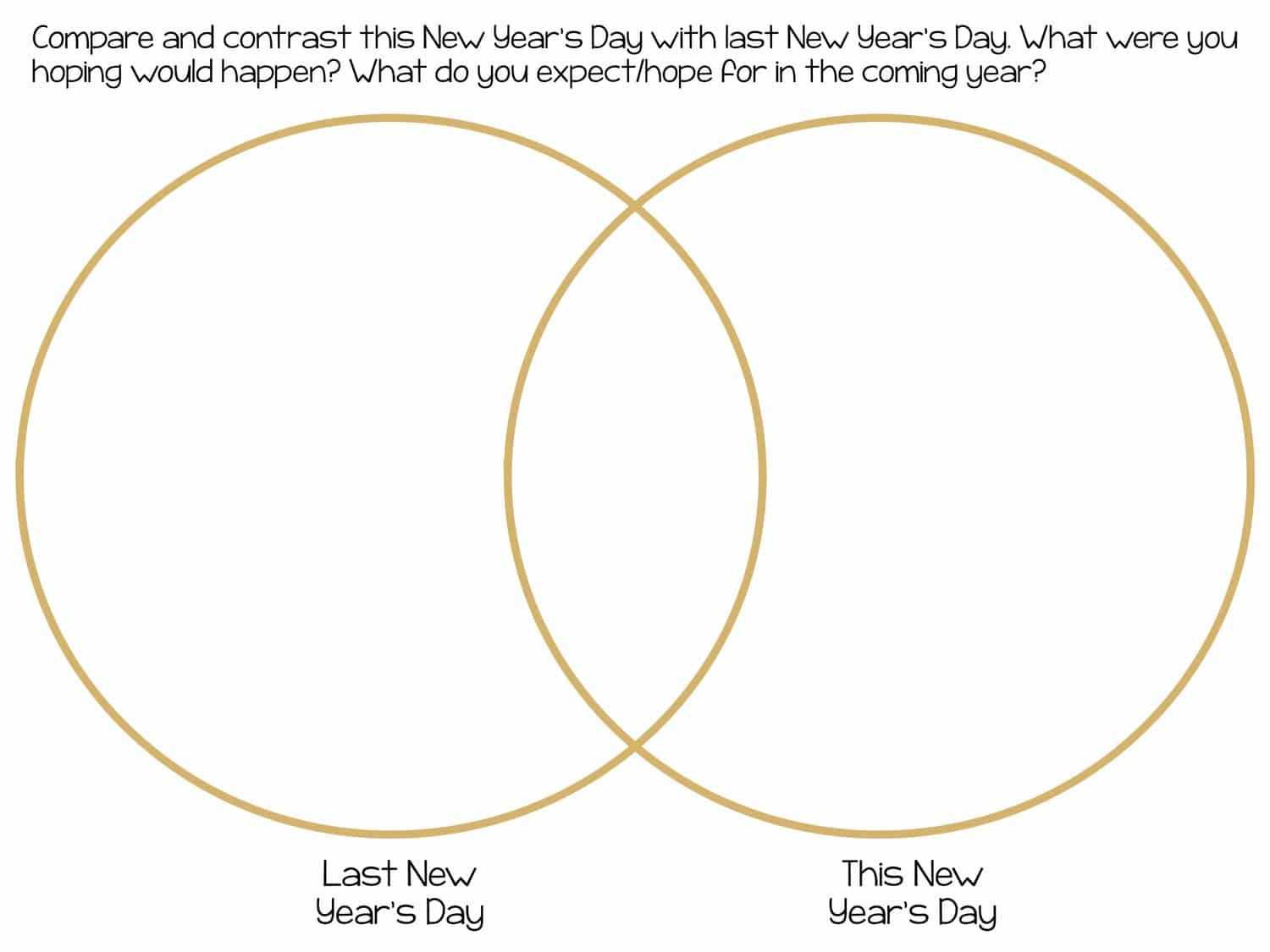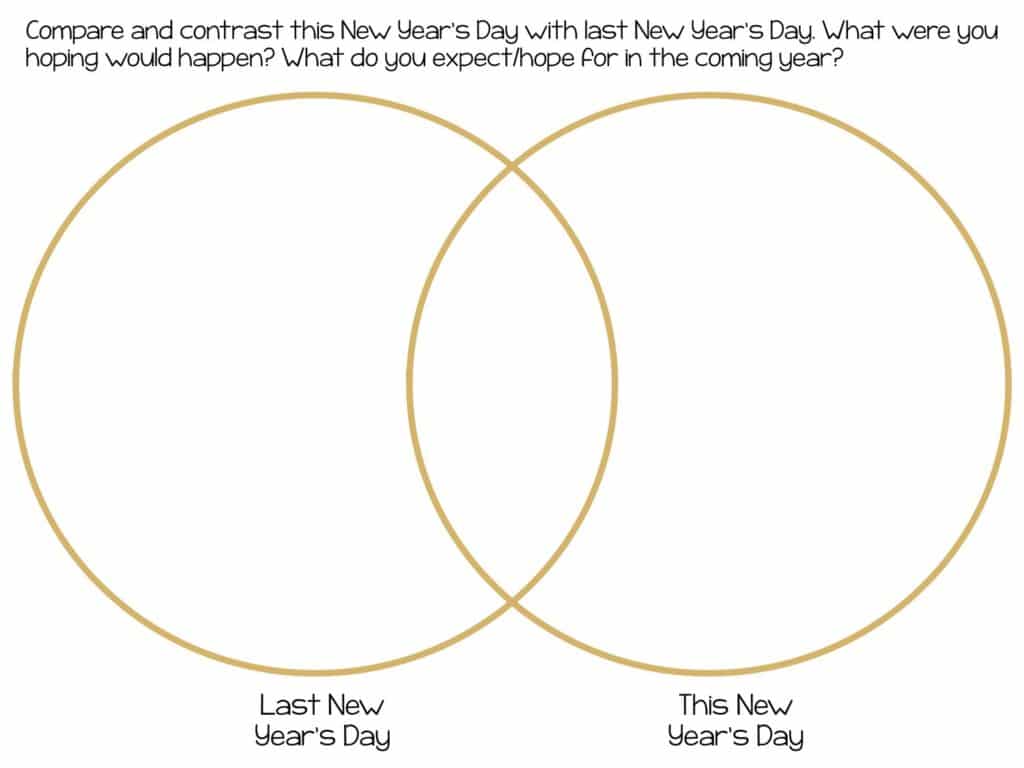 New Year's Depth and Complexity Frame
If you know me at all you'll know I can't resist including a Depth and Complexity frame. I'm all about those frames.
I'm loving this one. Am I allowed to say that if I made it?
The prompts are off to the side of the slide. Students fill in the text boxes in the frame, matching the emoji to the prompt.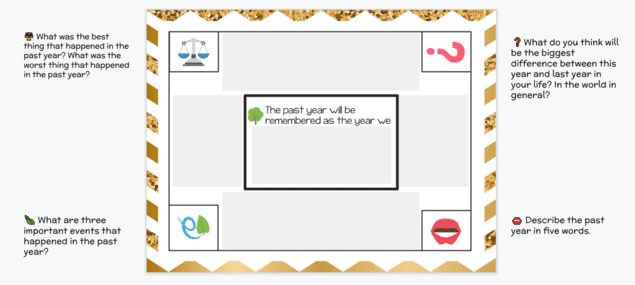 New Year's Activity Details
If you want to use this activity, you can sign up here to copy it to your Google Drive.
You can use one or all of the activities.
This could be used in a classroom setting, a homeschool, or even as a family. I think it would be a fun family activity for New Year's. Maybe I'll convince my kids to do it. I'd love to hear how they describe the past year in five words!
Wrapping Up:
I love celebrating the New Year. I always take down the Christmas decorations on New Year's Eve during the day so I start the new year with a fresh, clean house. Anyone else do that?
New Year's is an important time, and I hope that you and your students find this activity interesting, fun, and worthwhile.
It's set up to be able to done after returning to school when New Year's has passed, so don't worry if it's done on January 5th or 6th!
I reformatted the Google Slides to be paper-sized, so if you prefer students to complete it on paper, you can print the activities. The only change you'd need to make is that the prompts for the frame won't show when printed because they are off to the side.
You can get your copy for free by joining the Gifted Guru family. I hope it's a success in your classroom or home!
You May Also Like:
I've written about 7 Steps for New Year's Resolution Success if you would like to do a more traditional New Year's Resolution activity yourself or with students.
I've also written about the year I made only one resolution (Spoiler: I kept it.)
There's some terrific advice/suggestions/information about goals and making them happen in my book Living Gifted: 52 Tips to Survive and Thrive in Giftedland. You can grab a digital copy here or a paperback copy on Amazon here.