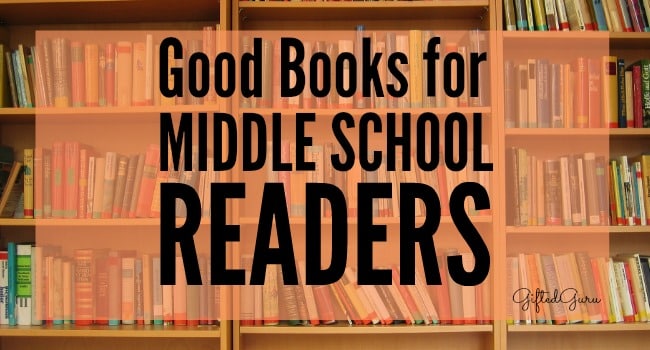 Finding good books for middle school readers can be tricky (and if those readers are gifted, it's doubly so).
A parent recently asked me for suggestions, so I've curated this list.
The list has two things: titles of books I recommend, and also places to find lists of good books for middle school readers with specific interests.
Good Books for Middle School Readers
Specific Books I Recommend
These are specific titles I recommend, in alphabetical order by title. These recommendations are for books I feel accomplish at least one of the following:
Promote social growth and understanding
Resonate with gifted kids
Celebrate resilience
Encourage personal strength & fortitude
Contribute to the cultural conversation
I only recommend titles I've read, and I've tried to keep the list to a manageable size!
Challenges
Challenges for middle school readers include:
Read 10,000 pages (or 100,000)
Read 26 books with titles beginning with every letter of the alphabet ("x" can be anywhere in the title)
Read a book with authors from all 50 states
Try this 50-Book Challenge
Read all of the Newbery winners
List of Books on Special Topics and Ideas
These are links to lists others have curated on specific topics:
If you've got suggestions for good books for middle school readers or other topics they like to read about, please, please share in the comments!
If you liked this post, you may like:
You may also enjoy my monthly newsletter. It has resources, tips, a freebie, and the quote of the month with discussion questions. You can sign up anytime.

Note: This post may contain affiliate links which won't change your price but will share some commission.